Pure Silver Necklace Vietnam Handmade 99.9% Real Silver
We are happy to introduce the Pure Silver Necklace Vietnam for women in a traditional design with 99.9% real silver. It is not 925 Silver which is a bit lower percentage of pure silver 92,5 %.
This product is usually worn by a Vietnamese woman who wears Vietnam Ao Dai. 
This picture you see is 41,25 grams of the pure Vietnam silver. The picture has been taken by a real customer in Germany who bought this product from us.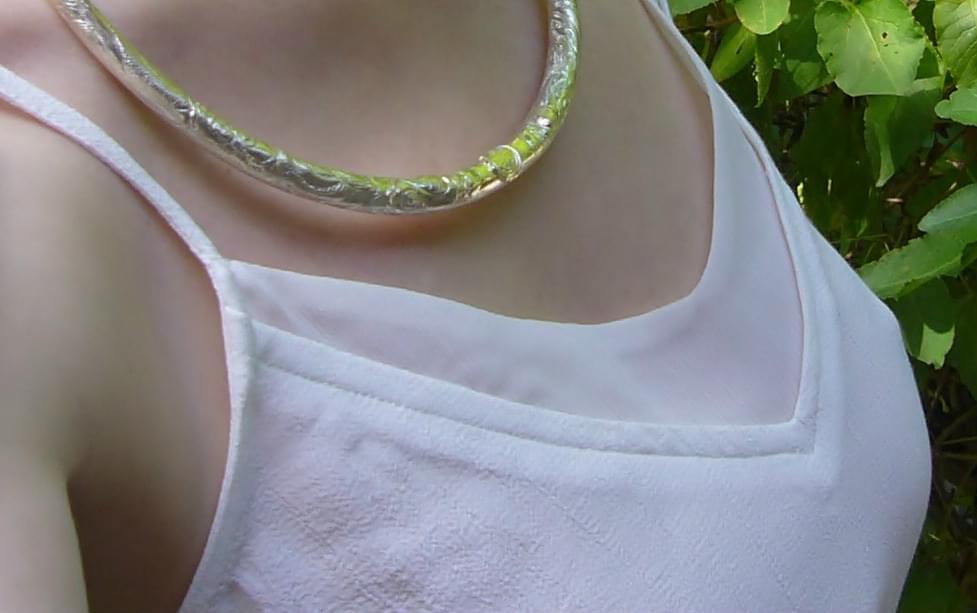 Pure Silver Necklace Vietnam Introduction
Vietnam is a rich country in handicraft products. And most of the products have been considered as a source of traditional culture. There are too many items but the silver product is one of the most outstanding products of Vietnam.
It was built in the early 15th century. The main place to the craft's origins and the first craftsmen who settled in Thang Long capital, the now called Hanoi.
The Pure Silver Necklace Vietnam is the traditional design and 100% handmade. Please note that the pattern may not same 100% of the picture because it is a produce-to-order product.
Packing: 01 handmade necklace contains 41,25 grams of 99.9% pure silver
Shipping: Europe: 10-21 days
United States, Canada, America: 15-30 days
Asia, Australia, New Zealand: 12-25 days