Choose Suitable Ao Dai Fabric
The most concern for Vietnamese women is how to Choose Suitable Ao Dai Fabric? What fabric is good for the skin? How to influence the appearance of wearing beautiful or bad Ao Dai … These are the common questions of women who want to have a new custom-made Ao Dai. And this seems to be more difficult when there are many types of fabrics on the market.
Therefore, Hien Thao Shop would like to give you some hints so that you will have a little more experience when choosing the suitable fabric for your Ao Dai.
Chiffon Fabric
Chiffon is a smooth, semi-transparent fabric made from natural or artificial silk thread. The twist in the crepe yarns puckers the fabric slightly in both directions after weaving, giving it some stretch and a slightly rough feel.
Early chiffon was made purely from silk. In 1938, a nylon version of chiffon was invented, followed in 1958 with the creation of polyester chiffon, which became immensely popular due to its resilience and low cost.
Chiffon fabric has 2 types:
– Thin type slightly transparent (Maybe called Voile Chiffon)
– Bright and shiny type
Chiffon fabric is very beautiful, soft, light as a feather, cool and easy to wear. Usually, chiffon fabric is used to create very feminine fashion outfits, creating charm and beauty for the girls.
Because the fabric is fragile, gentle, charming, It is very suitable for making Ao Dai.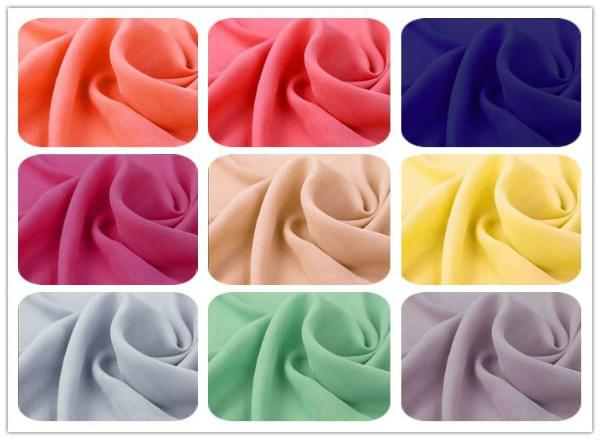 Voile Fabric
Voile Fabric is known as the material for summer by its airy. Although this fabric is made from artificial material, it is very soft. Voile is becoming more and more popular, gradually due to its soft, thin, cool and light characteristics. This material has a high drooping level, which will make the body fuller, so it is suitable for slender people.
If you want to make Ao Dai, you should not choose Voile fabric 100% because it is very thin and difficult to keep in shape. It should be combined with other silk or chiffon fabric layers.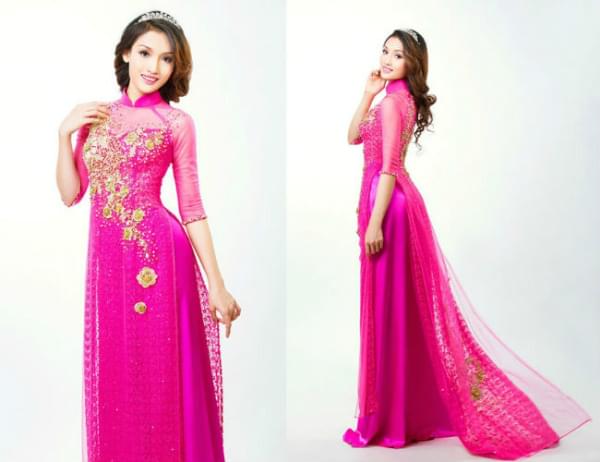 Lace Fabric
Lace is a fabric made from many fibers. Therefore, when choosing lace you must consider the stitches per centimeter of lace fabric. If the more the number of stitches is found, the better the lace quality. If the lace fabric is of poor quality, the fabric is very thin. In case you select the good quality lace fabric, you may feel it soft when touching, feel like a thick and heavy but not hot when wearing.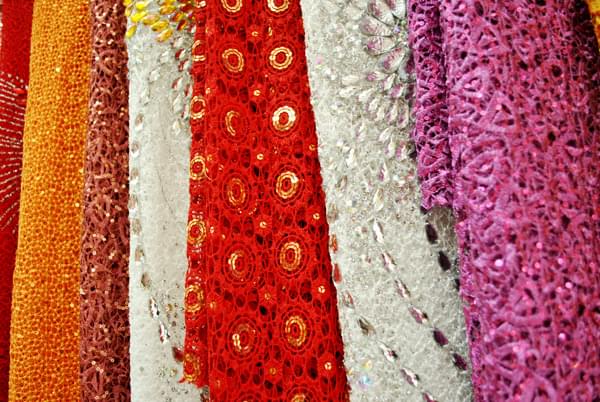 Silk Fabric
Silk is a traditional fabric of Vietnam and is a very beautiful material for Ao Dai. This is a smooth, thin fabric woven. With silk, we can feel the cool smoothness that is rarely seen at the touch. Ao Dai made from silk fabric will create a soft, thin feeling. Due to this delicate nature, Silk Fabric must be hand washed very gently.
In recent times, Ao Dai made from silk is very popular in Vietnam and other countries.