Do you know How Ginger Is Used To Treating And Relieve Cough? Folk medicine has many effective herbal remedies and ginger is one of them. With simple ginger sliced combine other ingredients, it promotes great effect. It can stop the coughing persist in the fastest way. Here are some ginger cough remedies that you should know.
What is the use of ginger?
Ginger has a warming and anti-inflammatory, anti-fungal effect. Therefore, it is very useful for a cough, cold and flu relief for both adults and children. In particular, ginger has the anti-histamine function which is good to support the relief of allergic rhinitis. Either, because it is the herbal ingredient, so it is safe and will not cause any unwanted side effects.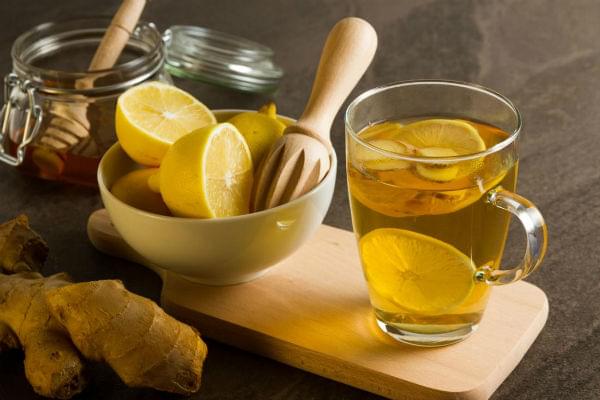 How to treat a cough with ginger effectively?
Ginger and Honey
Method 1: Choose a fresh ginger, washed and peel carefully. Put into the bowl, add in a cup of hot water with few slices of fresh lemon and a spoon of honey. Just sip this cup of tea, your throat will be less painful and work more smoothly.
Method 2: Washed a fresh ginger, crushed and boil for about 20 minutes. Remove residue and add honey. Stir well and drink twice a day to have the best effect.
Method 3: Use the fresh ginger, sliced thin and soaked in honey. It can be chew after soaking. Exercise regularly until a cough reduces
Remember that honey shouldn't be used for children under 1 year because it can affect the digestive system of the baby.
Ginger and Saccharose
This is a great method because it can be used for both cough relief and as expectorant medicine. Despite this solution is broad use in the relief of a cough, multiple studies have found inconsistent results supporting the effectiveness of an expectorant suppressant. Just use a thin slice of ginger, add a small lump of sugar into the bowl, then put the bowl into the steaming water. Each day should take this herbal medicine twice times.
Contraindication of ginger cough remedy
There are some people who should not use ginger:
Patient with peptic ulcer, duodenal, intestinal or tumor in the gastrointestinal tract.
Patient with liver disease, gallstones, dermatitis diabetes, hemorrhoids.
People with high blood pressure, heart disease
Pregnant women.
The above ginger cough remedies are quite simple and can relieve a cough quickly. However, we must find the reason for a cough on patients. This remedy could relief the cough, but somehow cough is not a disease, this is only a symptom of the body.
References and Further Reading
1. Ginger for other use: https://en.wikipedia.org/wiki/Ginger
2. How Ginger Is Used In Traditional & Modern Medicine: https://www.thecandidadiet.com/ginger-traditional-and-modern-medicine/
3. Ginger: Health benefits: https://www.medicalnewstoday.com/articles/265990.php