Acnes Facial Wash Intensive Gel 25+ 
Mentholatum
Acnes Facial Wash intensive gel is used for gently cleansing the face or neck. It washes dirt away, is anti-bacterial, soothes acne, and prevents new acne formation. Also, it makes skin brightening, dimming bruises
Origin: Made in Vietnam by Rohto Mentholatum
EXP: new product, 02 years from the manufacturing date
Package: 100 grams Net Weight
Ingredient: Salicylic acid helps anti-bacterial, soothes acne, and prevents new acne formation
Vitamin C helps brighten skin, translucent brown spots, acne bruises
Jojoba Seed & Maltooligodyl Glucoside removes dirt, and dead skin cells, maintaining the moisture of the skin.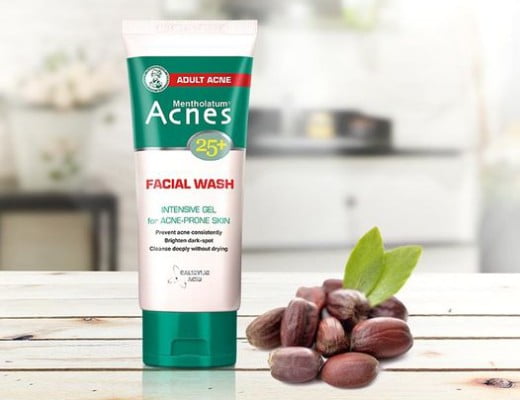 How to use this product?
Take an adequate amount of gel into your hands, and apply it over your face. Wash off with plenty of water. Close the lid after use, and avoid of direct sunlight.
Other related information
Shipping: Europe: 10-21 days
United States, Canada, America: 15-30 days
Asia, Australia, and New Zealand: 12-25 days