Dermatix Ultra Advanced Scar Gel Flatten Surgery Acne Keloid
Dermatix ultra advanced scar gel 07 grams or 15 grams tubes are suitable solutions for scars care. It has great results and reviews from the users.
Origin: Made in the United States

Packaging: 01 Tube: 07 grams or 15 grams Net Weight
Expiry: new product, 02 years from manufacturing date
Indication: Flatten scars, Disguise and protect scars from UVA and UVB rays.For the scars from surgery, burns or accidents, scarring, and keloids.
Description: Cyclopentasiloxane, Vitamin C Ester
Dosage: Use twice a day. Use the dried scar (stitches have been removed) and cured. Used for at least 2 months.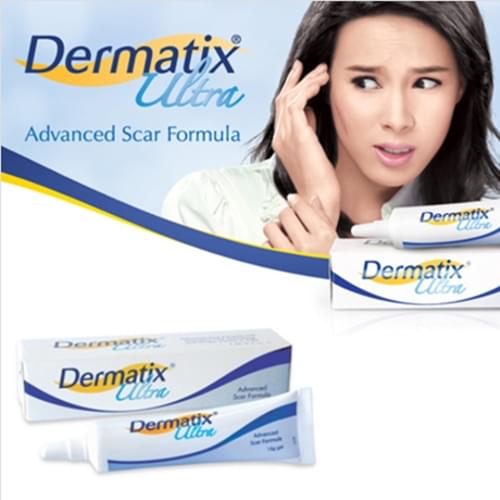 How to use Dermatix Ultra Scar Gel? 
Clean the affected area with soap and water. Take the gel with a pea-sized amount into the center of the scar and gently massage to spread out the entire scar area. Let dry for about 1-2 minutes.
Apply Dermatix Ultra Gel twice a day (morning and evening) on clean, dry, and non-scratched skin.
Shipping: Europe 10-21 days; United States, Canada, America: 15-30 days; Asia, Australia, New Zealand: 12-25 days
Frequently bought together