Thai Duong Got Sen Foot Care, Treat Cracked Heels
Got Sen Foot Care concentrated on traditional herbal material, is a unique solution for dry skin problems. Especially for rough, dry, and cracked heels. You will notice an improvement in your skin texture, softer and smoother.
Origin: Made in Vietnam by Thai Duong Pharma
Packing: Net weight 20 grams / box. Shipping weight 49 grams/ box.
EXP: new product, 02 years from manufacturing date
Got Sen Foot Care Ingredients
Curcuma longa extract, propylene glycol, GMS, PEG – 75 lanolin, glycerin, Cetostearyl alcohol, stearic acid, Nipagin, Nipasol, perfumes …
Indication: Used in the case of dry chapped skin, cracked heels caused by dry weather or a polluted working environment, chapped hands, dry cracked skin, cracked abdomen, and thigh, and cracked skin during pregnancy. Consistent with ec-Zema, hand, scalp, fingers skin weak, cracked, bleeding when using soap, cold water common in women after childbirth.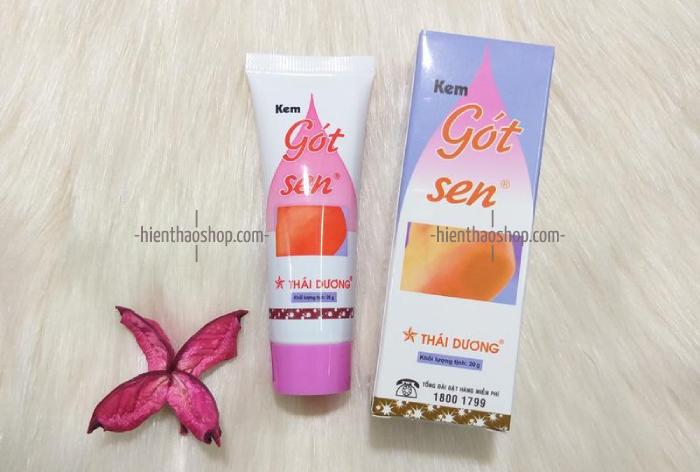 How to use this product?
Clean the affected area and apply a thin layer of cream then gently massage the skin. Often using the cream is the best solution against dry skin and chapped heels. Please use after cleaning and keep the skin dry
Warning:  Keep out of reach of children. Do not use it if the product expired
Storage:  cool and dry place, avoid direct sunlight.
Shipping: Europe: 10-21 days
United States, Canada, America: 15-30 days
Asia, Australia, New Zealand: 12-25 days
You might also like