Dabo Hyaluron creamy whip foam hydrating and soothing for the skin
Dabo Hyaluron creamy whip foam has a breakthrough technology with a creamy foam like silk with 08 types of H.A and Probiotics combined with a complex of Lactobacillus bacteria and herbal fatty acids. Dabo Hyaluron foam not only helps to clean dirt and sebum on the skin gently and effectively but also helps to deeply moisturize, increase immunity, and be antibacterial thereby creating a very effective skin protection film. It is suitable for all skin types.
Expiry: new product, 03 years from manufacturing date
Packing: 1 tube contains 150 ml net weight
Made in Korea by Dabo Cosmetic
Usage: Wet your face, put an appropriate amount of Dabo Hyaluron cream on the palm, create foam, then gently massage on your face and rinse with water, keep in a cool dry place, out of reach of children.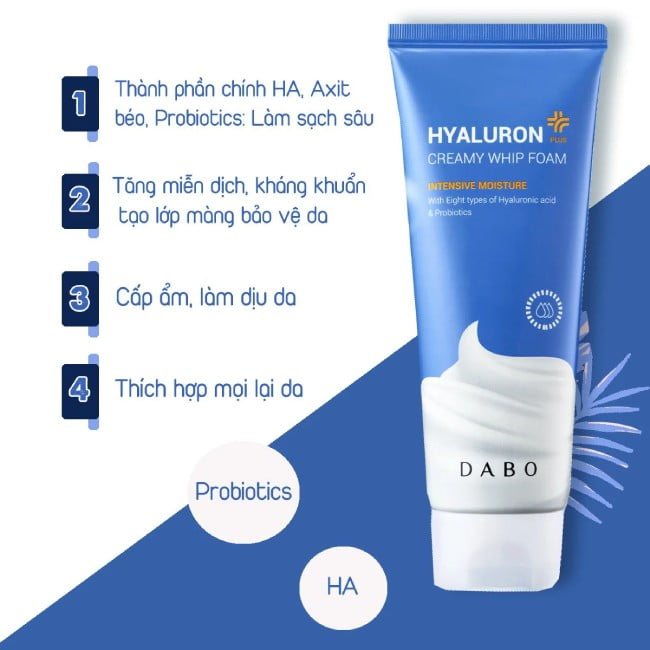 Other information
Avoid storing the product in direct sunlight. Protect the product from excessive moisture.
Shipping: Europe: 10-21 days
United States, Canada, America: 15-30 days
Asia, Australia, and New Zealand: 12-25 days