Dabo Mascara Superproof long and curl nourish eyelashes
Dabo Mascara Superproof with natural vegetable oil extracts helps to nourish eyelashes, prevent eyelash loss, and stimulate long, thick, and naturally curled eyelashes.
More specifically, it has full coverage around the lashes from root to tip, creating long and naturally curled lashes, giving you attractive lashes, and making your eyes sparkle and seductive.
Expiry: new product, 03 years from manufacturing date
Packing: 1 box contains 08 ml net weight
Made in Korea by Dabo Cosmetic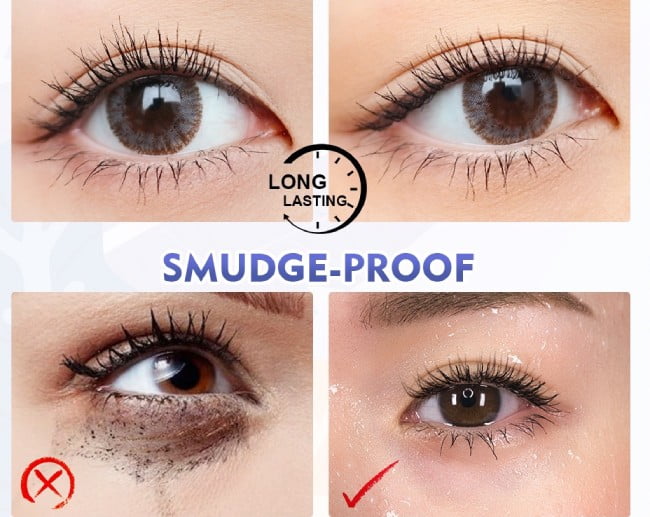 How to use this Mascara?
Shake well, and rotate the brush handle to get the right amount of mascara. Next, apply a thin layer of Dabo Mascara Superproof from the root to the tip of your lashes. Then, you just brush and roll the brush so that the eyelashes are curled, darker, and longer. Close the lid tightly after each use to prevent mascara from drying out. Keep in a dry place, out of reach of children.
Other related information
Shipping: Europe: 10-21 days
United States, Canada, America: 15-30 days
Asia, Australia, and New Zealand: 12-25 days
Avoid storing the Dabo Mascara in direct sunlight. Protect it from excessive moisture.