Dilmah Pure Camomile Flowers Tea Natural 20 Tea Bags
Dilmah Pure Camomile Flowers Tea Natural is a tasty, natural tea. This is a unique combination of the strong taste of black tea and the aroma of chrysanthemum. The product offers a new way of enjoying tea. It has the aroma of natural tea buds, blended with the characteristic aroma of flowers. This tea is good for health, helps to relax the mind, relieves fatigue and a strong antioxidant. Suitable for all ages.
Origin: made in Srilanka by Dilmah
EXP: new product / 2 years from the manufacturing date
Package: Net weight 30g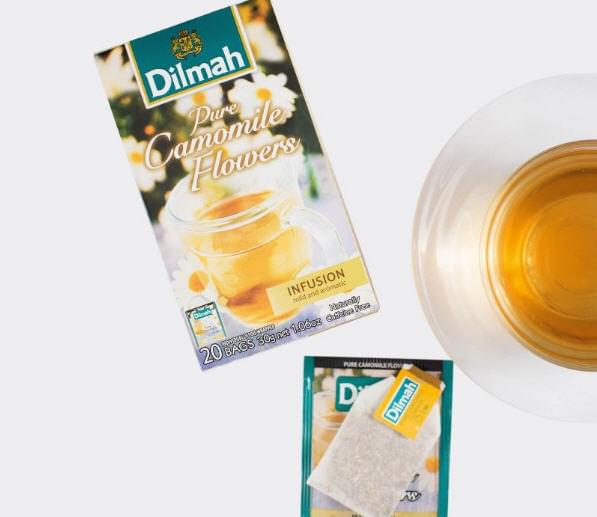 How to use Camomile Flowers Tea?
Soak tea bags with 200ml of boiling water for about 3 minutes. Can be used together with sugar, milk, fruit syrup and ice for added taste. Store in cool, dry place, away from direct sunlight.
Shipping: Europe: 10-21 days
United States, Canada, America: 15-30 days
Asia, Australia, New Zealand: 12-25 days
You may like: White Tiger balm – Golden Star Balm