Shipping Cost Optimization Details
We always want customers to pay less shipping costs. Therefore, besides the free shipping option, mostly we set up the shipping method varies on the weight and location. There are many levels of the shipping weight from 100 grams up to 8000 grams.
For packages weighing less than 2kg, there are weight ratings of 100g, 200g, 300g…up to 2000 grams, the difference between the weights is 100 grams.
But for the package weight above 2000 grams or more, the distance between weight levels will be 500 grams, respectively. Meaning 2000g, 2500g, 3000g… up to 8000 grams.
Therefore, please check the product gross weight on the additional tab. If you use the desktop version, please click on the red rectangular mark below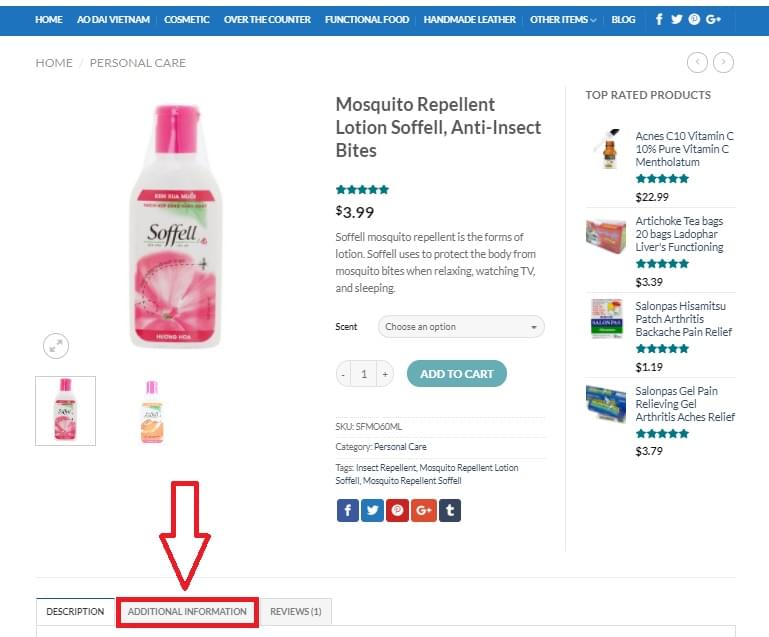 If you use a mobile phone or tablet, please see the Additional Information below: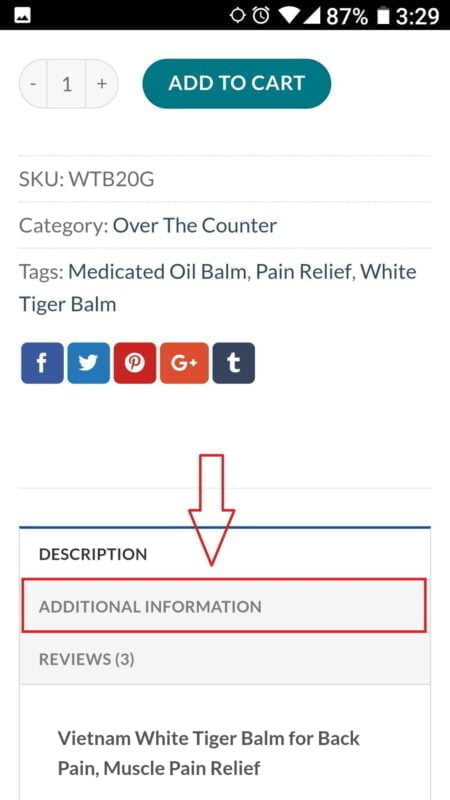 Shipping Cost Optimization Tips
When you place an order, please optimize the shipping charge by not adding a few more grams to reach the next weight level. For example, if you buy a White Tiger Balm, the gross weight of one box is 82 grams. Therefore you could buy 1 box (100gr), 3 boxes (250gr), 6 boxes (500gr)…Please try not to buy 2, 4 or 7 boxes because you have to pay a litter more for the next weight level. 
We really hope that we can help you to reduce the shipping cost of your order. Thank you very much and enjoy shopping with us!
Looking for our product? Please come back or visit our HOMEPAGE