Heritage Highlands ground coffee 200 grams
Heritage Highlands ground coffee or Vietnamese name is Cafe Di San. This Heritage Coffee is made from premium coffee beans grown in the highlands of Vietnam and roasted according to a unique recipe in the Highlands. This is a coffee with a strong taste, strong flavor according to the traditional heritage of Vietnamese coffee (100% Robusta beans).
Origin: Made in Vietnam by Highlands Coffee
Package: total 200 grams
Expiration date: new product, 12 months from the manufacturing date
Ingredients: 100% of premium Robusta, butter, and synthetic coffee flavor.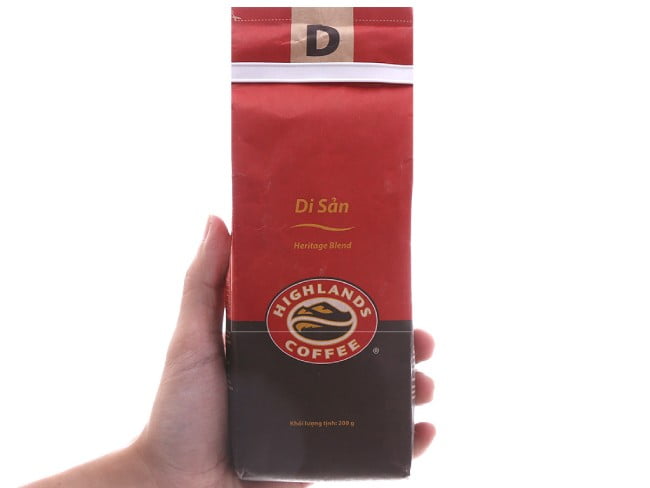 Other product Information
Avoid storing the product in direct sunlight. Protect the product from excessive moisture.
Shipping: Europe: 10-21 days
United States, Canada, America: 15-30 days
Asia, Australia, and New Zealand: 12-25 days
Frequently bought together