Johnson's Baby Active Fresh Bath Shower Gel, Bottle 500ml
Johnson's Baby Active Fresh Bath is a baby shower gel with a gentle formula. It has the ability to effectively eliminate unpleasant odors on the skin. Your child will always be comfortable and fresh throughout the day.
Origin: Made in Malaysia by Johnson's Baby
Package: Plastic bottles 500ml
Scent: Active Fresh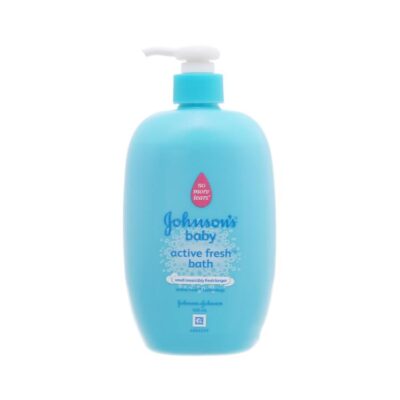 Direction for use: Put some shower gel on hand. Make a lather and rub gently onto the skin. Avoid contact with eyes. Then rinse with clean water.
Storage: Keep out of reach of babies. Avoid high temperatures and direct sunlight.
Shipping: Ship by the vessel, availability in LCL or FCL
Price & MOQ: Contact Us
Category: Wholesale
Want retail products? Please visit Here