Milaganics 100% Pure Olive Oil Natural Moisturizing Gives You Radiant And Healthy Skin
Milaganics 100% Pure Olive Oil Natural Moisturizing gives soft, shiny, wrinkle-free hair. It makes the skin soft and smooth. Olive Oil has a variety of effective beauty and unexpected all. The product will be the perfect choice for you in the care of the body. The product does not contain preservatives. It has a light, pleasant aroma suitable for all subjects.
Origin: Made in Vietnam by Milaganics
EXP: 2021 or later / 2 years from the manufacturing date
Package: Net weight 100ml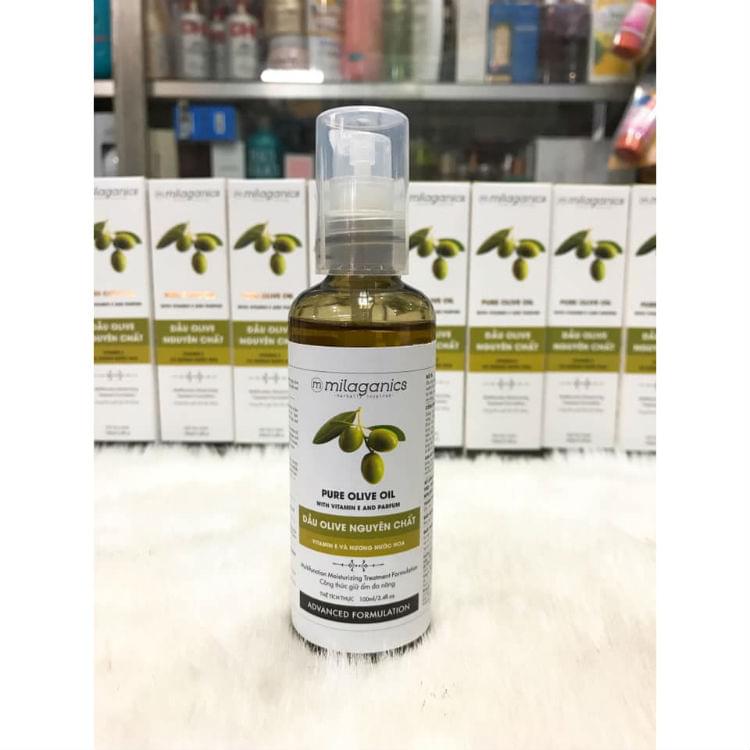 How to use Milaganics Pure Olive Oil Natural Moisturizing
Dry your lips: Applying olive oil on your lips will give your lips a soft, youthful appearance.
Shampoo: Apply olive oil to the hair roots, then leave for 30 minutes, then rinse with clean water.
Makeup: Add 2 drops of essential oil to the chalk, apply lightly on the olive surface to remove the makeup.
Store in a cool, dry place and avoid sunlight directly from the sun.
Shipping: Europe: 10-21 days
United States, Canada, America: 15-30 days
Asia, Australia, New Zealand: 12-25 days