Collagen Lotion Thai Duong Tay Thi For Sales
Collagen Lotion Thai Duong Tay Thi is the lotion to blur wrinkles and prevent new wrinkles appear. It is a soft lotion, smooth, bright, and Anti-aging skin.
Origin: Made in Vietnam by Thai Duong Co., Ltd
Package: 30 grams Net Weight
EXP:  new product, 02 years from manufacturing date
Ingredients: collagen, royal jelly, ginseng, squash, peach, vitamin E…
How To Use Thai Duong Collagen Lotion?
Wash your face and hands with water or a neutral cleanser. Rub on the face and gently massage the skin to keep it dry naturally.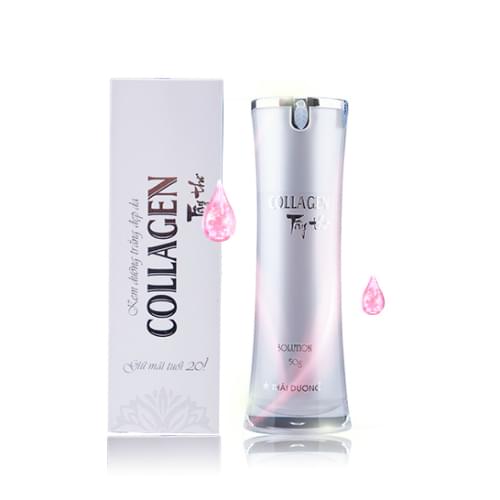 Note: Be careful with people who are allergic to honey, royal jelly, and pollen. Discontinue use and wash your face with clean water if expression: allergies, rashes, swelling, redness.
Shipping: Europe: 10-21 days
United States, Canada, America: 15-30 days
Asia, Australia, New Zealand: 12-25 days
You may also like