Thorakao Cream Mushroom Van Chi Vitamin Gives You A Youthful And Radiant Complexion
Thorakao Cream Mushroom Van Chi Vitamin has the ability to restore and rejuvenate the skin. This product helps to reduce the aging process and prevent the harmful effects of the sun. It also helps to add nutrients to the skin, which will tighten the pores to smooth the skin. It has the ability to regenerate skin cells, slow down the aging process, restore damaged skin. It moisturizes and maintains the youthfulness of the skin.
Origin: made in Vietnam by Thorakao Co., Ltd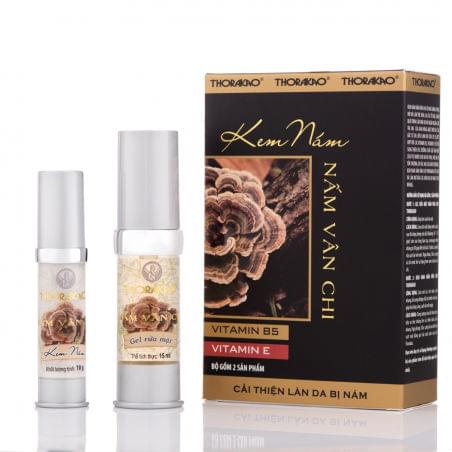 How to use Thorakao Cream Mushroom Van Chi Vitamin 
Rinse the face with clean water, then use a small amount (about 10 to 15 drops) on the palm, massage gently from 30 seconds to a maximum of 1 minute, then rinse with water.
Twice a day, morning and night before using the cream.
Keep in a dry place, away from direct sunlight. Keep out of reach of CHILDREN.
Close the lid after use.