Trung Nguyen Creative Legendee Ground Coffee 8 with Free Filter
Trung Nguyen Creative Legendee Ground Coffee
is
Trung Nguyen's
flagship coffee as served in over 1200 coffee shops across SE Asia. This is a natural enzymatic simulation of rare and expensive Kopi Luwak coffee, with traditional SE Asian roast style. Arabica, high-altitude Robusta, and Excelsa varietals.
This coffee has some special features as below:
•    Natural enzymatic simulation of the rare and expensive Kopi Luwak coffee
•    Trung Nguyen's Flagship coffee; top coffee gift in Asia; Traditional SE Asian roast style
•    Please note that this is NOT civet coffee and no animals are used or abused
•    Blend of Arabica and Excelsa and highland peaberry Robusta
•    Grounded coffee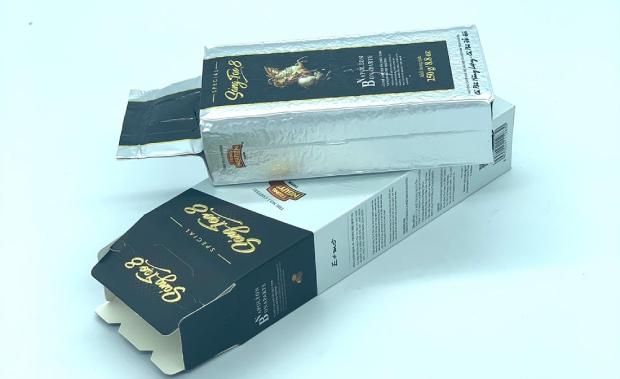 Origin: Made in Vietnam by Trung Nguyen Co., Ltd
Expiry: new package design, 02 years from the manufacturing date.
Packing: 01 pack x 250 grams Net & 01 Filter. Gross weight 400 grams/ pack.
Vietnamese coffee Phin filter Instruction
The only way to make authentic Café Sua Da is to use a traditional Vietnamese coffee Phin filter. You can try using an espresso machine but you will never achieve the same intense flavor or taste as a Phin filter.  The gravity insert style is easier to use than the screw-down insert. Net brew volume is about 5 ounces after some absorption of water by the coffee grounds. The filter is made of aluminum.  Please see the instruction for use below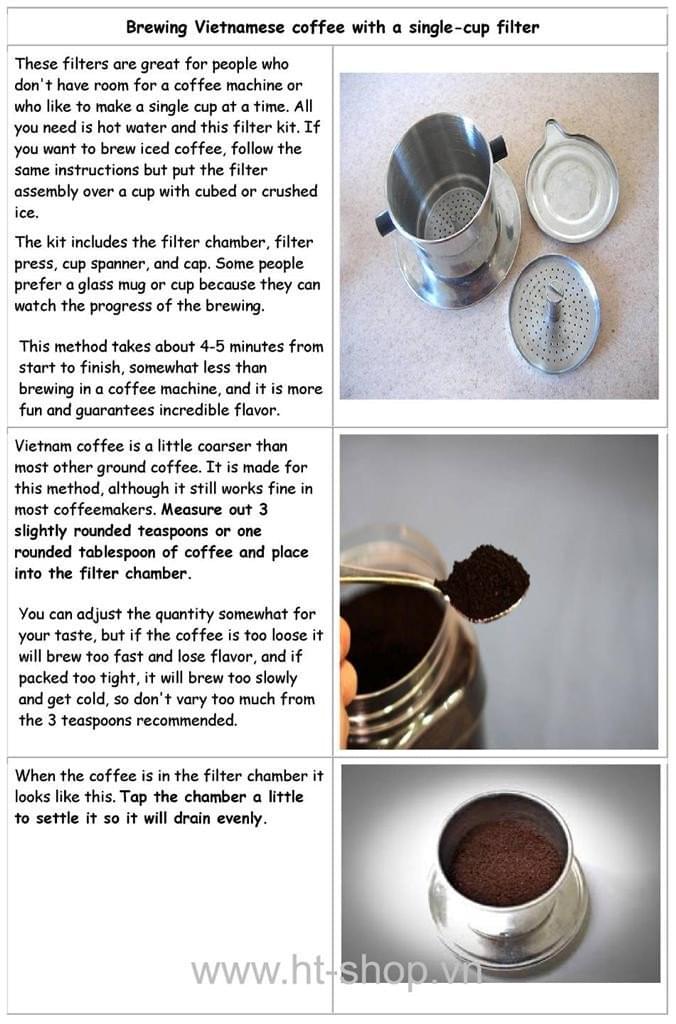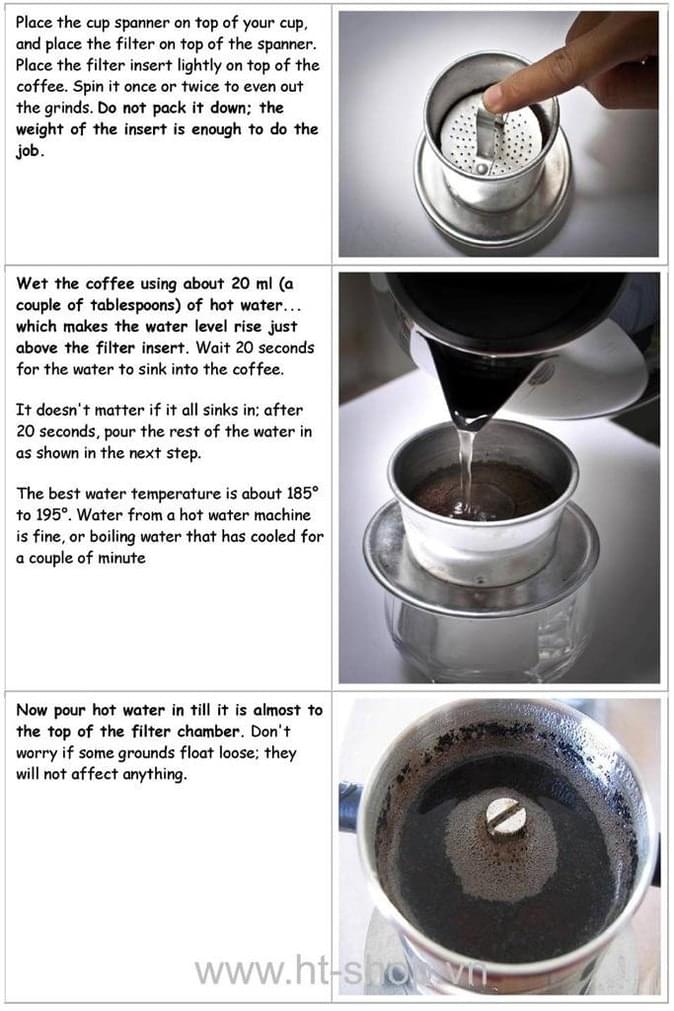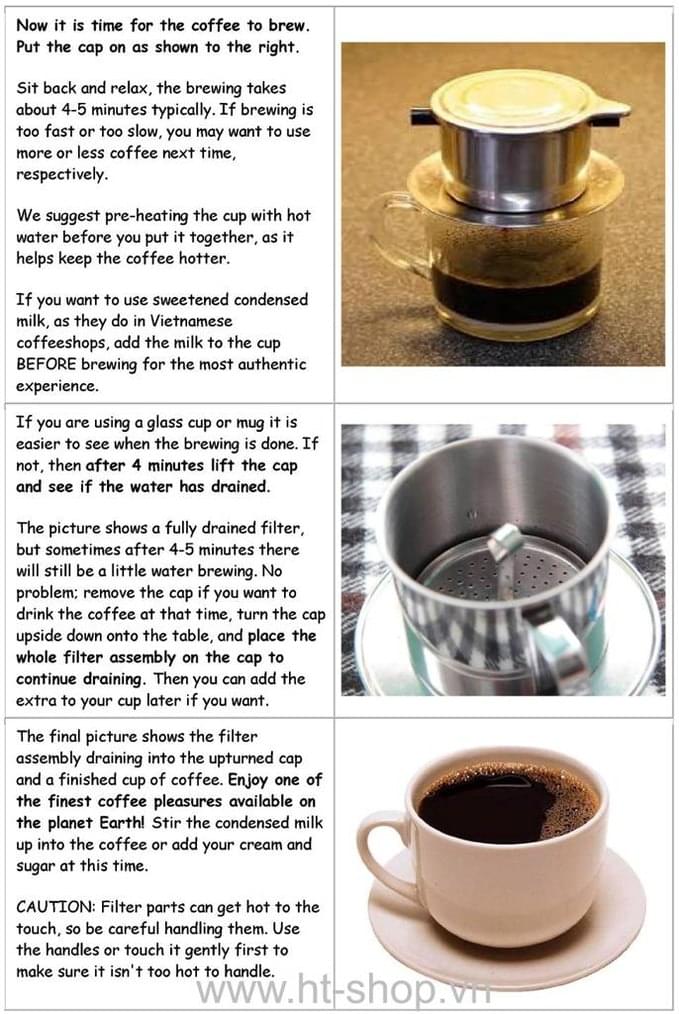 Storage: Store in a dry place, below 30 Celcius, protect from light. Keep out of reach children
Shipping: Europe: 10-21 days
United States, Canada, America: 15-30 days
Asia, Australia, and New Zealand: 12-25 days
You might also like