3W Clinic Collagen Whitening Cream 60ml
3W Clinic Collagen Whitening Cream is a nutrient-rich cream containing whitening ingredients, niacin helps keep skin white, and prevents and removes melasma, freckles, and brown spots on the skin. The product contains a secret formula based on the most advanced Korean technology.
Expiry: new product, 02 years from manufacturing date
Made in Korea by 3W Clinic
Packing: 1 box contains 60ml net weight
Main effects of 3W Clinic Collagen cream
The product is also extracted from seaweed collagen and licorice extract to provide nutrients to the skin, minimizing the bad effects of the environment on the skin, and keeping your skin soft and smooth more than ever.
It also provides necessary moisture to the skin throughout the day, especially dry, rough skin caused by prolonged exposure in too hot or too cold environments. 3W Clinic Collagen helps restore youthfulness and elasticity of the skin and provides and replenishes collagen that is aging and lost with time and age, giving you smooth, flawless skin.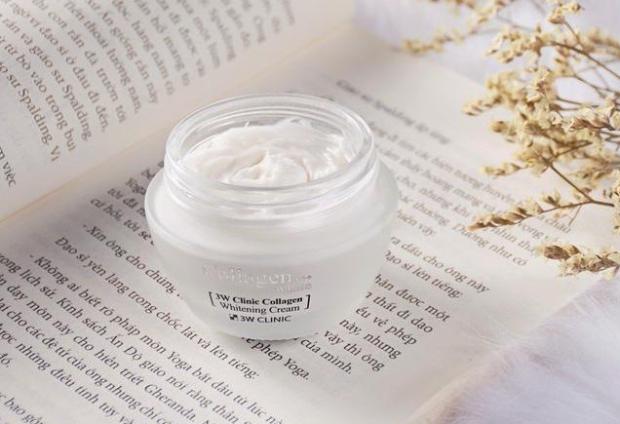 How to use this cream?
Take an appropriate amount and spread evenly over the face and neck after cleansing. Gently massage until the cream is fully absorbed.
Other related information
Storage: Keep in a dry, cool place. Protect from light and high temperatures over 30 Celcius
Shipping time to Europe: 10-21 days
USA, Canada, America, Africa: 15-30 days
Asia, Australia, New Zealand: 12-25 days
Frequently bought together