Acnes 25+ Facial Wash Gel Rohto Mentholatum Brings A Clean And Radiant Skin For You

Acnes 25+ Facial Wash Gel deep cleansing of dirt, dead cells; Maintaining a dewy complexion, acts mild, type of dead cells contribute to care, prevent acne skin age 25+. The product is antibacterial, soothes acne, prevents new acne formation. It also helps lighten skin, dark spots and dark spots after acne.

Origin: Made in Vietnam by Rohto – Mentholatum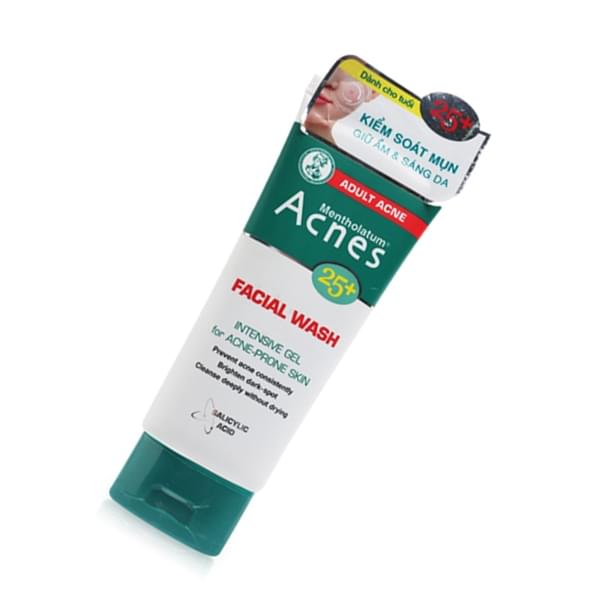 How to use Acnes 25+ Facial Wash Gel

Wet your face. Apply a small amount to the palm, foam, and massage gently on the face.
Then wash your face with plenty of water.
Daily use morning and evening.
EXP: 2021 or later / 2 years from the manufacturing date
Package: Net weight 100g
Shipping: Europe: 10-21 days
United States, Canada, America: 15-30 days
Asia, Australia, New Zealand: 12-25 days
You may like