Acnes Body Shower 3S Rohto Mentholatum Brings Your Skin Clean And Healthy.

Acnes Body Shower 3S cleanse deeply sebaceous glands, effective acne blemishes. Ingredients in soothing bath milk, fast absorbed into the skin, soothe the skin, prevent the formation of new acne breakouts. The product helps treat sensitive, acne-prone skin. Daily cleanser clears sebum, acne skin care effectively.
Origin: Made in Vietnam by Rohto – Mentholatum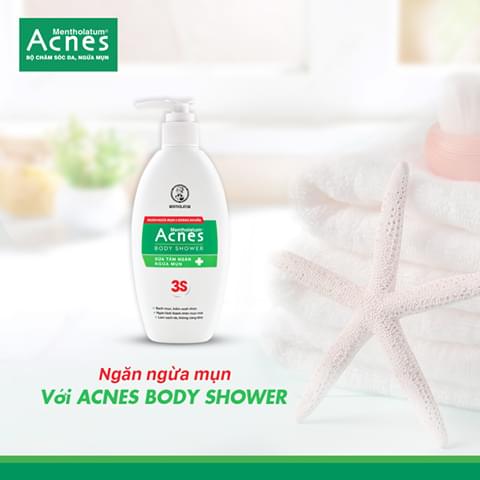 How to use Acnes Body Shower 3S Rohto Mentholatum

Wet the skin, give a sufficient amount of bath cream on the palm, apply gently to the skin to care, then bath with water again.
Can be used for whole body.
Use daily for optimal acne protection.
EXP: 2021 or later / 2 years from the manufacturing date
Package: Net weight 180g
Shipping: Europe: 10-21 days
United States, Canada, America: 15-30 days
Asia, Australia, New Zealand: 12-25 days
You may like