Acnes Vitamin Cleanser Rohto Mentholatum Provides You With A Light And Smooth Complexion

Acnes Vitamin Cleanser Rohto Mentholatum cleanses the skin, brightens skin, smoothes and fades dark spots. The products not only wash away dirt, acne back but also light skin, fading blemish after acne. It contains vitamins necessary for skin like vitamin E, C, A, B3, B5, B6 especially suitable for care and improvement of skin after acne.
Origin: Made in Vietnam by Rohto – Mentholatum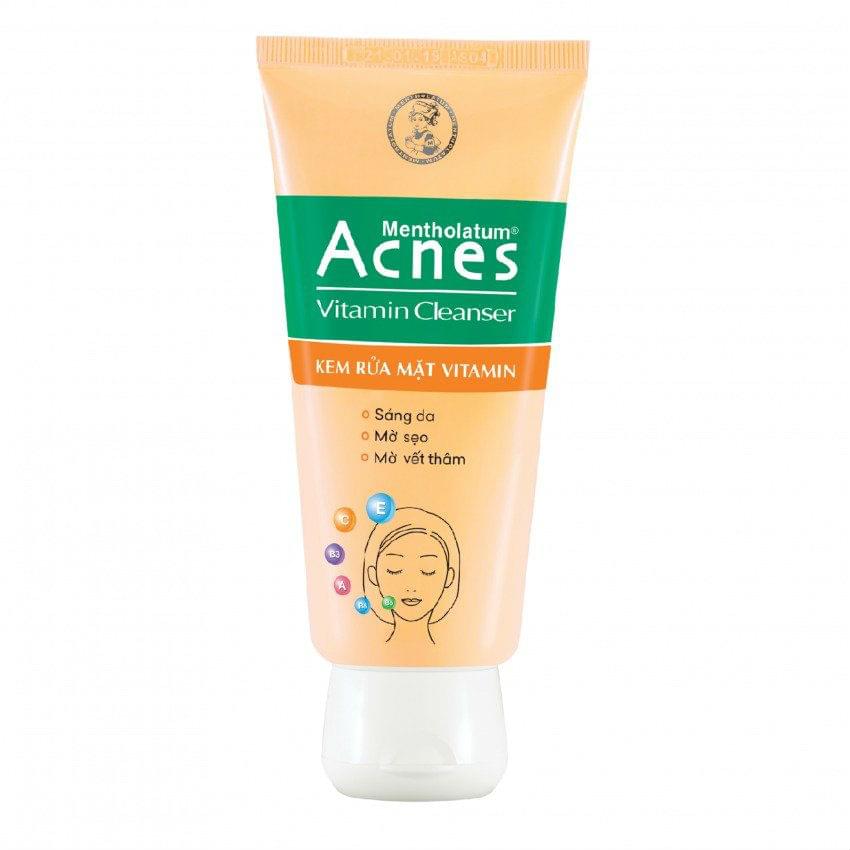 How to use Acnes Vitamin Cleanser

Wet the face, apply a small amount of cleanser to the palm, foam and apply gently to the face.
Then rinse with water.
Use several times a day.
EXP: 2021 or later / 2 years from the manufacturing date
Package: Net weight 50g/ 100g
Shipping: Europe: 10-21 days
United States, Canada, America: 15-30 days
Asia, Australia, New Zealand: 12-25 days