Aloe Vera Soothing Gel Enesti made from Aloe Vera in California 
Aloe Vera Soothing Gel Enesti is made under the certification of the United States Agriculture Department. It contains 99% Aloe vera extract with many benefits, caring skin and hair effectively and easily. Aloe vera gel can reduce the signs of aging skin, soothe the skin, maintain and Increase Skin Moisture to keep the skin always soft and smooth.
Origin: Made in Korea by Enesti Cosmetic.
EXP: late 2021 or later / 2 years from the manufacturing date
Package: Net weight 300 ml
Ingredients: Hot Spring water, Freshwater, Glycerin, Ethanol, Butylene Glycol, Propylene glycol, Betaine, Allantoin, Green Tea Extract, Chamomile, Rosemary, Mulberry root, Centella, Aloe Vera.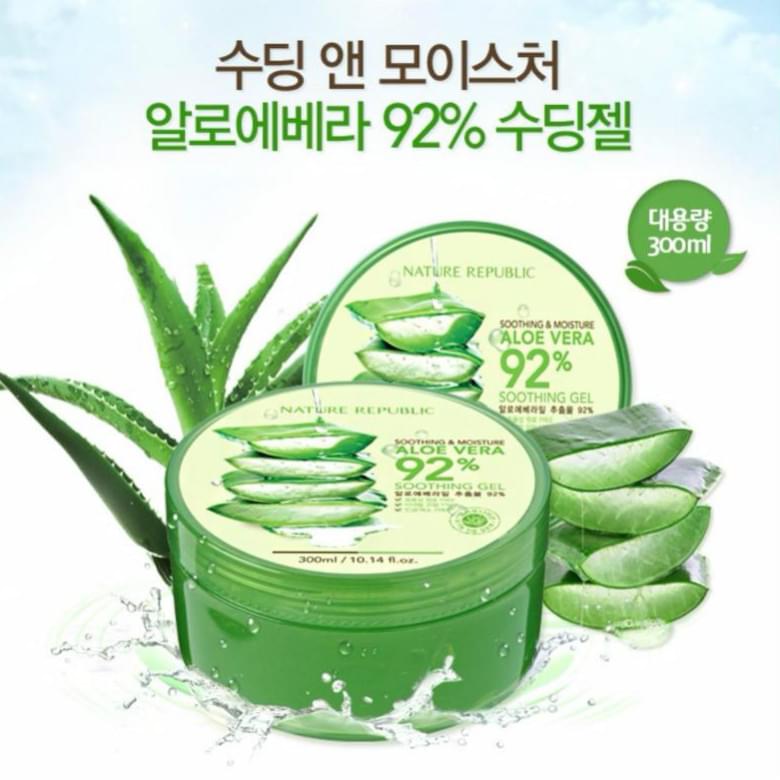 How to use
Aloe Vera Soothing Gel Enesti can be used in 8 effectively ways
Use as a moisturizing mask for dry face
Use as rose water
Moisturizing and relaxing mask for eyes
Skincare for the hand
Moisturizes the body
Soothes and restores the dry and sun-damaged skin
As shaving gel, avoiding scratches, skin damage
Dry hair, reduce dryness, hair fiber
Shipping: Europe: 10-21 days
United States, Canada, America: 15-30 days
Asia, Australia, New Zealand: 12-25 days