Milaganics Aloe Gel Fresh 100% Natural Gives You A Fresh, Radiant Complexion
Milaganics Aloe Gel Fresh 100% Natural helps to cool, moisturize and soothe the skin. It also supports anti-aging, reducing the mess. It helps to moisturize, cool the skin, prevent acne, reduce the aging agent It has many effects on the skin, hair, nails effectively. This product helps you get smooth, youthful skin and nails, stronger nails. The product has a gel texture, absorbed quickly into the skin and not greasy. Suitable for all skin types.
Origin: Made in Vietnam by Milaganics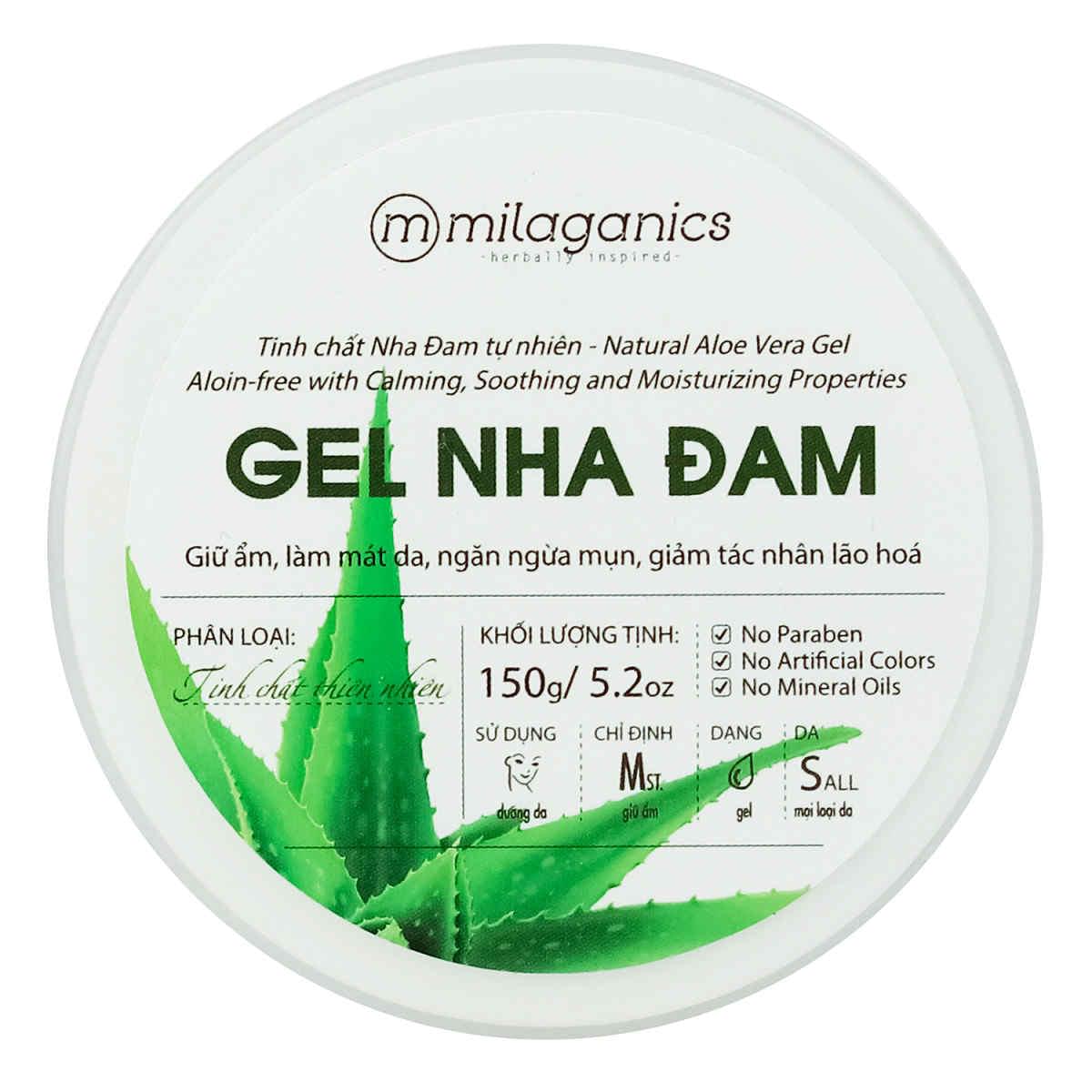 How to use Milaganics Aloe Gel Fresh 100% Natural
Skin Care: Wash your face clean, apply a little Aloe Vera Gel on the face like a moisturizer, do not rinse.
Body Lotion: Apply on skin, and let Le Loi Gel permeate slowly. Especially just apply to the burned area and sunburn will cool quickly.
Hair Care: Wash hair head, apply gel to hair, incubate within 15 – 30 minutes to absorb nutrients into the hair. rinse with water.
Nourishment: Apply on Aloe Vera Gel to keep your nails healthy.
Store in a cool, dry place, away from direct sunlight.
EXP: 2021 or later / 2 years from the manufacturing date
Package: Net weight 150g
Shipping: Europe: 10-21 days
United States, Canada, America: 15-30 days
Asia, Australia, New Zealand: 12-25 days