Biore Pore Detox Facial Foam Gives You A Healthy, Radiant Complexion

Biore Pore Detox Facial Foam helps deep cleanse the pores, help remove excess sebum, dirt and makeup deposits under the skin. In particular, the self-healing mechanism dissolves stubborn stubborn clots and helps tighten pores.
Products for pores clogged skin.
Origin: Made in Vietnam by Kao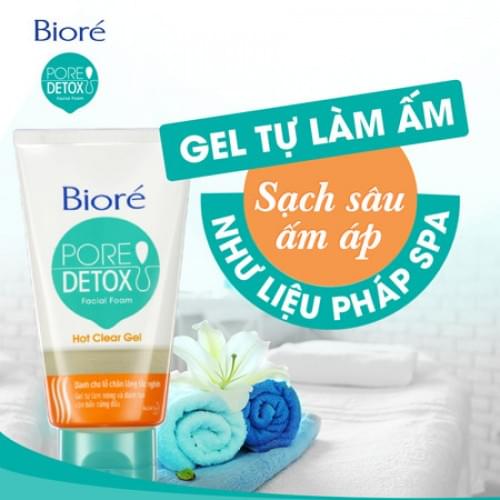 How to use Biore Pore Detox Facial Foam

Wet your face. Take a 3cm diameter gel into the palm of your hand.
Apply the gel directly to the face, focusing on the large pore area.
Add water to create foam and gently massage over face, avoiding the eye area.
Then rinse the face with water.
Use twice a day in the morning and evening.