Dabo Make Up Matte finish BB 5 in 1 with SPF47 PA+++ 50ml
Dabo Make Up Matte (Dabo BB Matte cream) finish has 05 main effects: Makeup base, Whitening, Sunscreen, Anti-wrinkle, Extremely good oil control plus the ability to cover skin imperfections. It helps you have naturally radiant pink skin after each use.
This cream also has the ability to effectively protect and prevent skin cancer from the harmful effects of UVA/UVB rays with SPF 47 PA+++ sun protection. B.B DABO MAKE-UP cream is very smooth to help penetrate deep into the pores. It does not cause greasy skin and does not wash away when it meets water. The product is suitable for all skin types, especially effective for oily skin, or skin with many defects.
Expiry: new product, 03 years from manufacturing date
Packing: 1 tube contains 50 ml net weight
Made in Korea by Dabo Cosmetic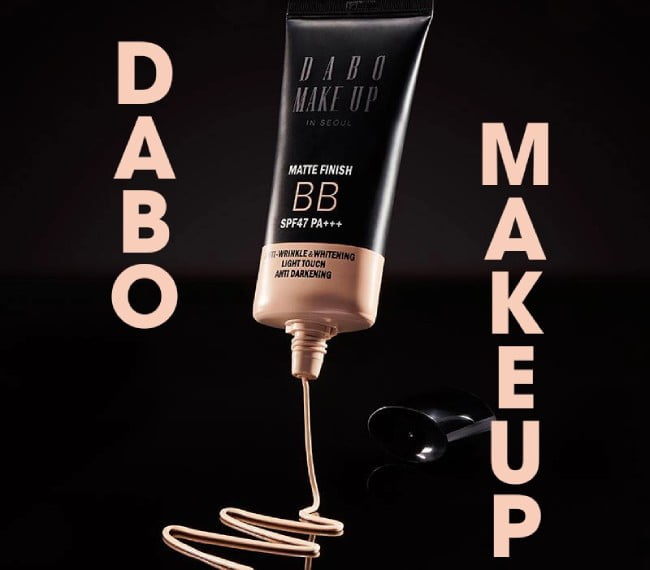 Usage of the product
After applying primer, take an appropriate amount of Dabo Make Up Matte, dot 5 points on the face (forehead, nose, cheeks & chin), and then use a brush or sponge to spread the cream all over the face. You can apply a little more cream down the neck to make the whole skin harmonious.
Other related information
Shipping: Europe: 10-21 days
United States, Canada, America: 15-30 days
Asia, Australia, and New Zealand: 12-25 days
Avoid storing the product in direct sunlight. Protect the product from excessive moisture.