MacCoffee Café Pho Nha Lam pack of 840 grams
MacCoffee Café Pho is a convenient, delicious and attractive instant coffee product with a strong authentic flavor. This coffee product gives you alert energy, relieves stress and is full of excitement.
MacCoffee is a coffee and cereal brand that is very popular right now. MacCoffee has a strong, delicious coffee flavor that makes you more alert and focused.
Origin: Made in Vietnam by MacCoffee
Package: total 840 gr (30 packs x 28 grams)
Expiration date: new product, 12 months from the manufacturing date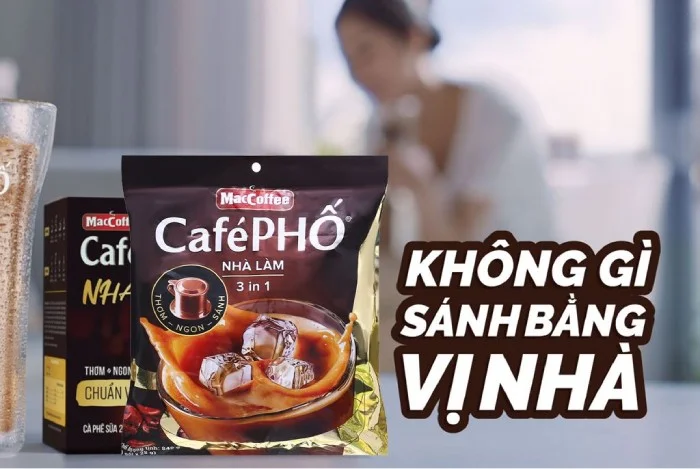 Ingredients and how to use?
Milk cream powder (27%), dextrose sugar, sugar, instant coffee (10.5%), cream powder, roasted coffee powder (1.5%), natural food coloring Caramel group I, table salt, substances thickener, acidity regulator, synthetic food flavoring agent (coffee flavor, synthetic sweetener Acesulfame potassium)
Hot drink: Dissolve 1 sachet in 70ml hot water, stir well and enjoy.
Cold drink: Mix 1 new pack of 50ml hot water, stir well, add ice and enjoy
Other product Information
Avoid storing the product in direct sunlight. Protect the product from excessive moisture.
Shipping: Europe: 10-21 days
United States, Canada, America: 15-30 days
Asia, Australia, and New Zealand: 12-25 days
Frequently bought together