Milaganics Natural Green Bean Powder Pure Gives You A Whiter, Smoother Complexion
Milaganics Natural Green Bean Powder Pure has the effect of beautiful skin, exfoliating, smooth skin. Products are popular and trusted women. This is a natural product safe and benign, help skin care effectively. It helps exfoliate the skin and help regenerate the skin. It also helps to prevent oxidation, helping to nourish the skin perfectly. This is a high-quality product, ensuring 100% pure, safe for the health of the user.
Origin: Made in Vietnam by Milaganics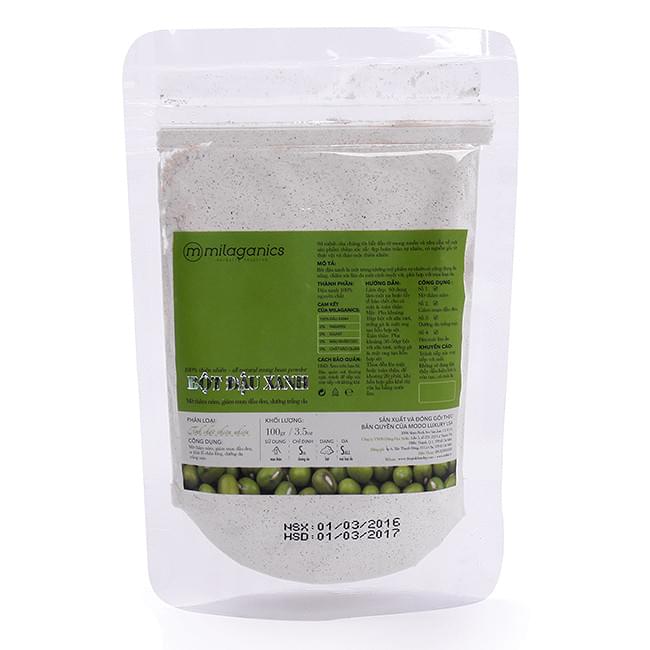 How to use Milaganics Natural Green Bean Powder Pure
Mask: Mix 2 tablespoons of green bean paste, 2 tablespoons of honey, 1 tablespoon of lemon juice together into a mixture to cover the face and neck. After 15 minutes on the skin clean with cold water. You will be surprised when the skin stretch, wrinkles will be much deeper.
Acne: Mixing a bit of coconut oil with green bean paste will produce a mask of acne scented. You will feel the effect immediately with this mask.
EXP: 2021 or later / 2 years from the manufacturing date
Package: Net weight 200g
Shipping: Europe: 10-21 days
United States, Canada, America: 15-30 days
Asia, Australia, New Zealand: 12-25 days