Thorakao Turmeric Cream White Natural Vitamin Brighten The Skin 
Thorakao Turmeric Cream White 3g with a natural Vitamin helps to moisturize, soothe, and soften the skin. It can be used as a makeup base every day. It has a light scent and moisturizing cream. This product gives you natural beauty and radiance. Suitable for all skin types. You will love this product after use and notice the improvement of the skin. The product is smooth, fresh, and bright white every day.
Origin: made in Vietnam by Thorakao Co., Ltd
EXP: new product / 2 years from the manufacturing date
Package: Net weight 3 grams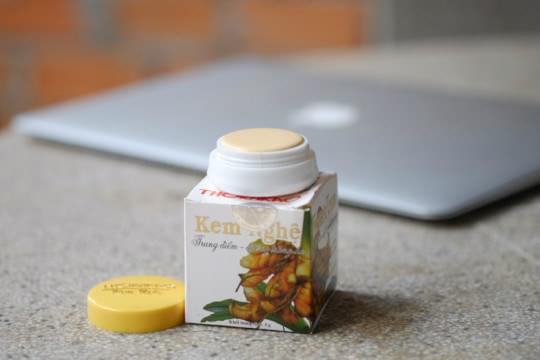 How to use Thorakao Turmeric Cream White?
Wash your face with a cleanser then apply the cream on your face, and lightly scoop the cream.
Relax for 2 hours and then rinse with cleanser or lukewarm water. It should be used regularly about 1-2 times a day, after washing away the cream. Close the lid after use.
Shipping: Europe: 10-21 days
United States, Canada, America: 15-30 days
Asia, Australia, and New Zealand: 12-25 days
You may like other products