Trung Nguyen drip coffee Fusion Blend 100 grams 
Trung Nguyen drip coffee Fusion Blend is a unique combination of light, elegant coffee flavor, and delicate fruit aroma, providing an unforgettable taste experience. The product has a scent of fresh fruit mixed with a little bit of lemon peel, a strong sweet and sour taste, and gentle elegance afterward.
Origin: Made in Vietnam by Trung Nguyen
Content: A box contains 10 packs x 10 grams Net weight
EXP: 01 year from the manufacturing date
How to use drip coffee Fusion Blend?
Tear open the bag according to the directions. Gently shake to spread the coffee evenly around the filter and secure the bag handle on the side of the cup. Use 20 ml of hot water (92°C – 95°C), and spread it evenly over the coffee surface. Continue to slowly add About 100 ml – 130 ml of hot water clockwise from the outside to the inside and vice versa. Then take out the filter bag and enjoy the perfect cup of coffee.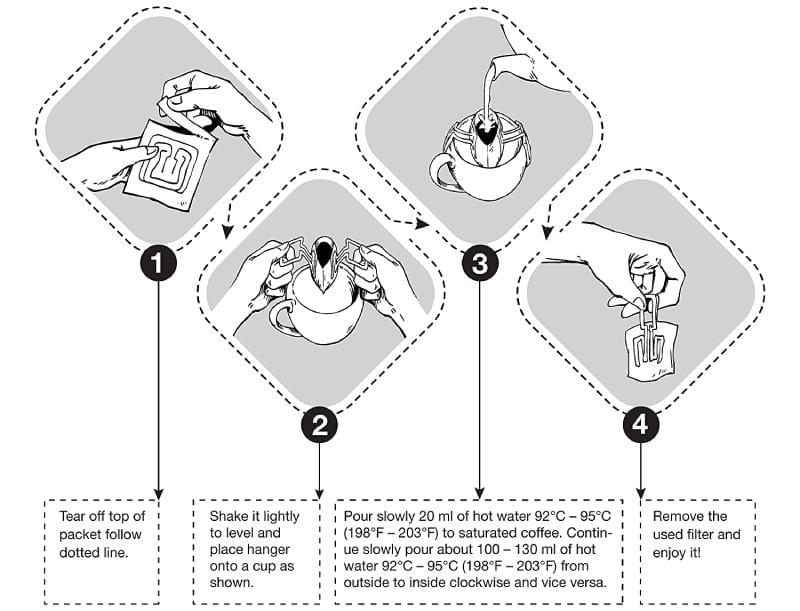 Other product information
Storage: Store in a dry place, below 30°C, away from direct light

Shipping:

 Europe: 10-21 days
United States, Canada, America: 15-30 days
Asia, Australia, and New Zealand: 12-25 days
Frequently bought together products