Vinacafe Gold 3 in 1 Original Box of 400 grams
Vinacafe Gold 3 in 1 Original is the brand name of Vinacafe, the strong blend of coffee made from Arabica and Robusta Ground Coffee with the original recipe since 1968.
This coffee has a much stronger flavor than regular coffee. With the authentic aroma of coffee that is not too harsh but still passionate when drinking, you will feel the bitter taste mixed with the fatty aroma of milk on the tip of the tongue, awakening all senses, giving you a spirit of alertness and full of energy every day.
Origin: Made in Vietnam by Vinacafe
Expiry: new product, 12 months from the manufacturing date
Packing: 01 pack of 20 Sachets x 20 grams (Net Weight 400 grams)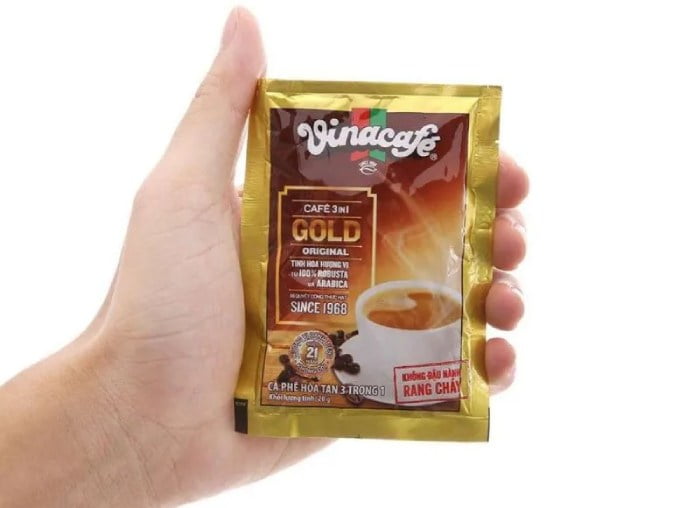 Ingredients: Instant coffee (14%), sugar, cream powder, maltodextrin, caramel sugar, salt, coffee flavor, and milk flavor.
How to use: Tear the coffee packet, dissolved it in boiling water, and drink it hot or could be with ice
Shipping: Europe: 10-21 days
United States, Canada, America: 15-30 days
Asia, Australia, and New Zealand: 12-25 days