Acnes 3S Creamy Wash Facial Prevent Acne Effectively

Acnes 3S Creamy Wash Facial helps to remove dirt, blemishes and acne. Cream of Vitamin C and Vitamin E to lighten skin, moisturize the skin. It also helps prevent new acne formation, reduce inflammation on the skin. The product keeps the skin smooth, protecting cells from acne lesions.
Suitable for dry and combination skin.
Origin: Made in Vietnam by Rohto – Mentholatum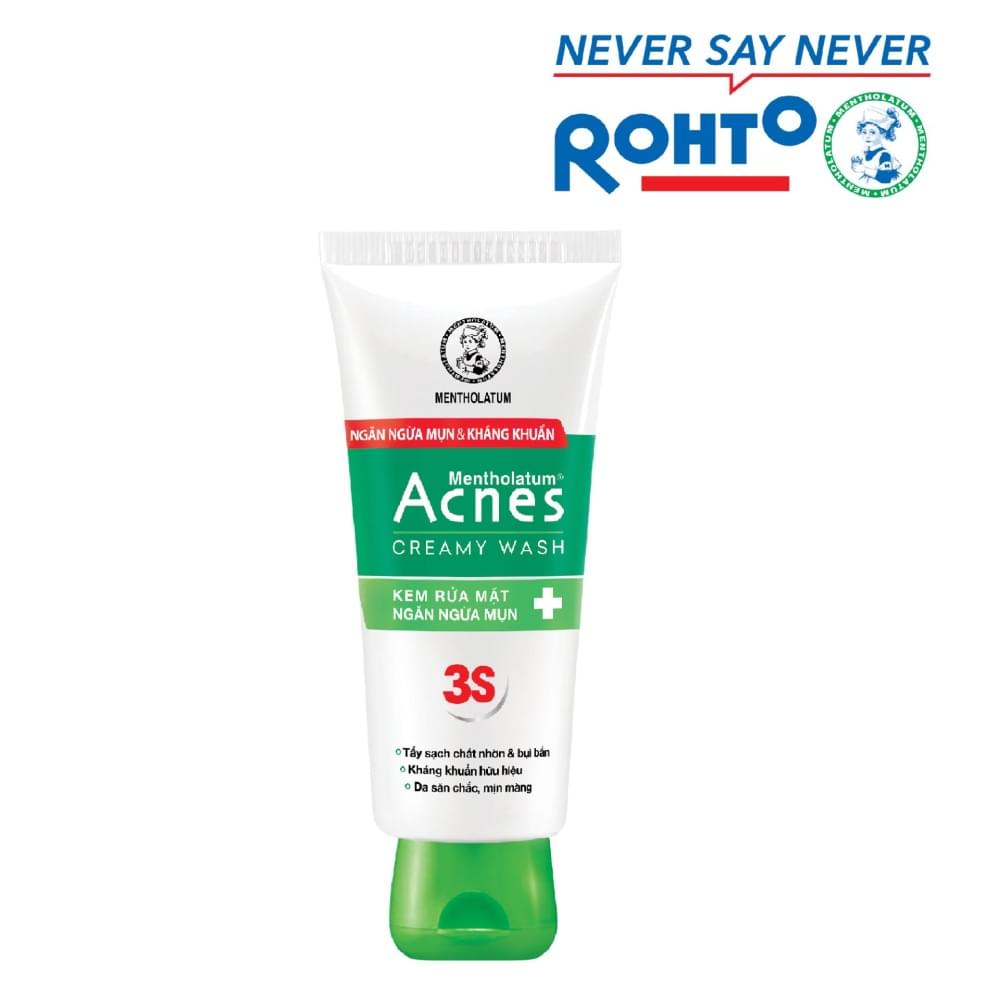 How to use Acnes 3S Creamy Wash Facial

Wet the face, apply a small amount of cleanser to the palm, foam and apply gently to the face.
Rinse with water.
Use several times a day.
Should use the combination of Acnes Soothing Lotion to enhance the effectiveness of acne control.