Ginger Tea Ladophar 40 grams Uses For Cold, Indisposition
Ginger Tea Ladophar 40 grams for preventing and improving the symptoms of colds, Indisposition, and Dyspepsia. It supports reducing abdominal pain and cold limbs.
Package: Each box contains 20 bags (2 grams per bag).
EXP: new product, 02 years from manufacturing date
Origin: Made in Vietnam by Ladophar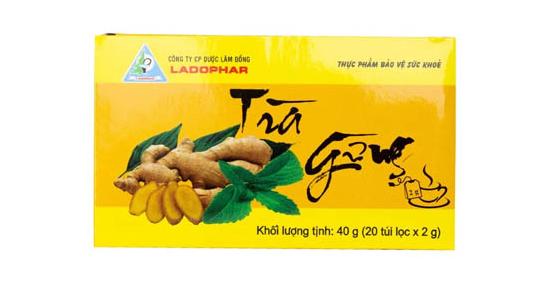 How to use this Tea?
Dip the tea bag in a cup of boiling water (150-200 ml). Wait for 5-10 minutes before drinking. Take 1-2 tea bags per time and 2-3 times per day. Add sugar as you wish, and use it daily to replace oral water. Better delicious when used orally hot.
Other related information
Store in a dry and cool place, and protect from direct sunlight.
This product is not a drug and will not replace any drug for improvement
Shipping: Europe: 10-21 days
United States, Canada, America: 15-30 days
Asia, Australia, and New Zealand: 12-25 days