Hada Labo Oily Skin Lotion Hyaluron Overcoming The Dryness Caused By Dehydration

Hada Labo Oily Skin Lotion Hyaluron helps to provide water, vitamins, keep skin always bright, soft. Liquid solution penetrates deep, nourishing the skin from deep inside. Super Hyaluronic Acid is capable of replenishing water needed for the epidermis to overcome dehydration, increase moisture, rejuvenate the skin.
Origin: Made in Vietnam by Rohto – Mentholatum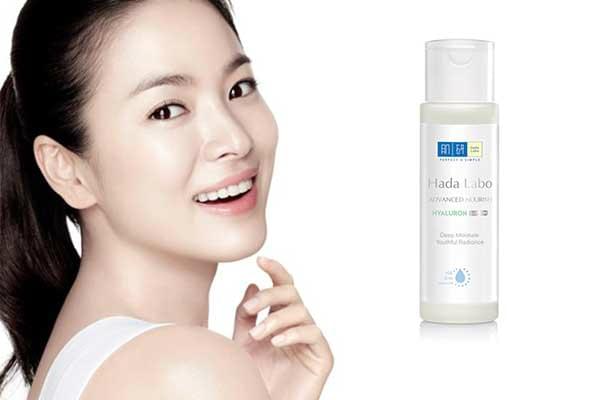 How to use Hada Labo Hyaluron Lotion Normal Skin
Apply immediately after cleansing.
Give a sufficient amount of liquid to the palm of your hand and pat it over your face, neck or dry area.
Use several times a day.
EXP: 2021 or later / 2 years from the manufacturing date
Package: Net weight 100ml/170ml
Shipping: Europe: 10-21 days
United States, Canada, America: 15-30 days
Asia, Australia, New Zealand: 12-25 days
You may like: Golden Star Balm – Lacvert Foundation Moisture Makeup