Hiruscar Anti-Acne SPOT GEL 10 grams
Hiruscar Anti-Acne Spot Gel is the product of Medinova Switzerland. It helps to improve acne problems, prevent acne, help lighten the dark spots.
Origin: Made in Vietnam by Medinova Switzerland
EXP: in late 2021 or later. 02 years from manufacturing date
Package: 10 grams net weight, free shipping worldwide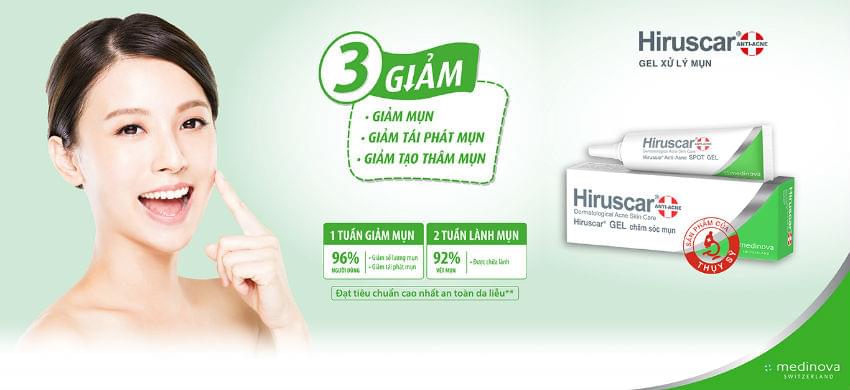 Active Ingredients
Hiruscar Anti-Acne SPOT GEL contains an extract from onion (Allium cepa) and many other extracts such as rice extract (Oryza Sativa), licorice extract (Dipotassium Glycyrrhizinate), aloe extract (Aloe Vera) ), frankincense (Boswellia Serrata Gum), compound Allantoin and active ingredient Bisabolol.
– Salicylic acid helps treat acne by anti-acne properties.
– Ethyl ascorbic acid removes melasma.
– Mucopolysaccharide moisturizes the skin.
– Natural extracts help clear pores.
How To Use
Apply 2-3 times daily and gently massage on the affected area. Use at least 02 weeks to get the results.