Jomi Make-Up Remover Multi-Care Fresh Cleaner
Jomi Make-Up Remover is made from 100% natural cotton. It is soft and very smooth. This product does not use the Neodymium and Chromium in composition. The cotton remover uses to clean the oily skin and help the skin to avoid acne formulation.
Origin: Made in Japan under the trademark of Turkey.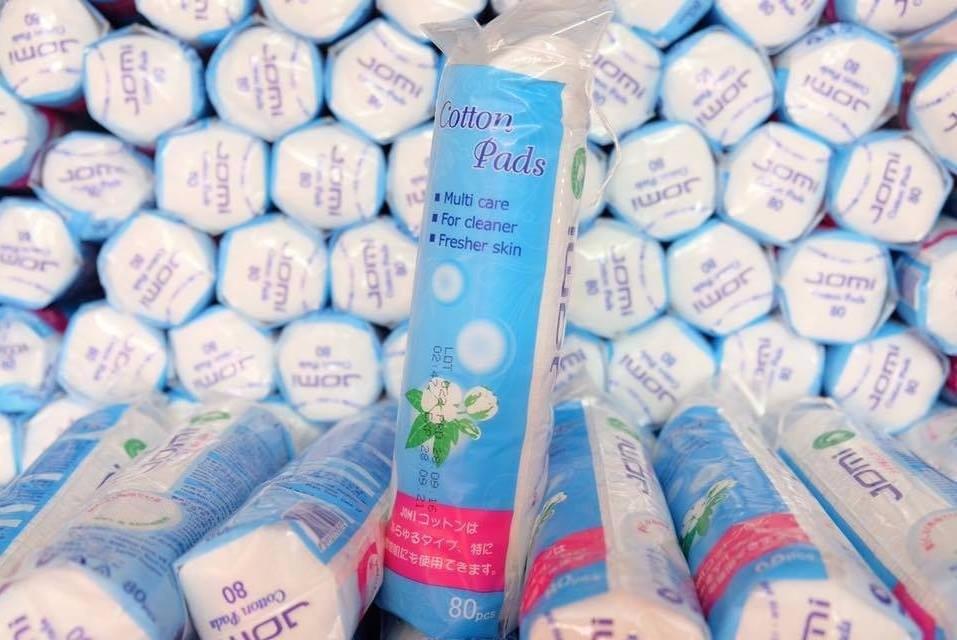 How to Use: 

Apply a cleanser or the lotion on the cotton pad and gently wipe. It will clean and leave no residue on the skin. Absorbs excess oil and oily fluid on the skin, soothes, reduces inflammation, prevents acne and protects the makeup layer
EXP: late 2021 or later / 2 years from the manufacturing date
Package: 120 Pads per pack
Shipping: Europe: 10-21 days
United States, Canada, America: 15-30 days
Asia, Australia, New Zealand: 12-25 days