Milaganics Curcuma Longa Essential Oil Pure Bring Your Skin Smooth And Full Of Vitality
Milaganics Curcuma Longa Essential Oil Pure helps to keep your skin healthy, and smoothing out skin. The product is purified from natural, non-toxic chemicals, ensuring the health of users.  It also has an effective antiseptic and antiseptic action that is good for the skin, healing the wound and minimizing scarring. Products smooth skin, skin whitening dark spots. It also smoothens hair, stimulates hair growth and scents the hair.
Origin: Made in Vietnam by Milaganics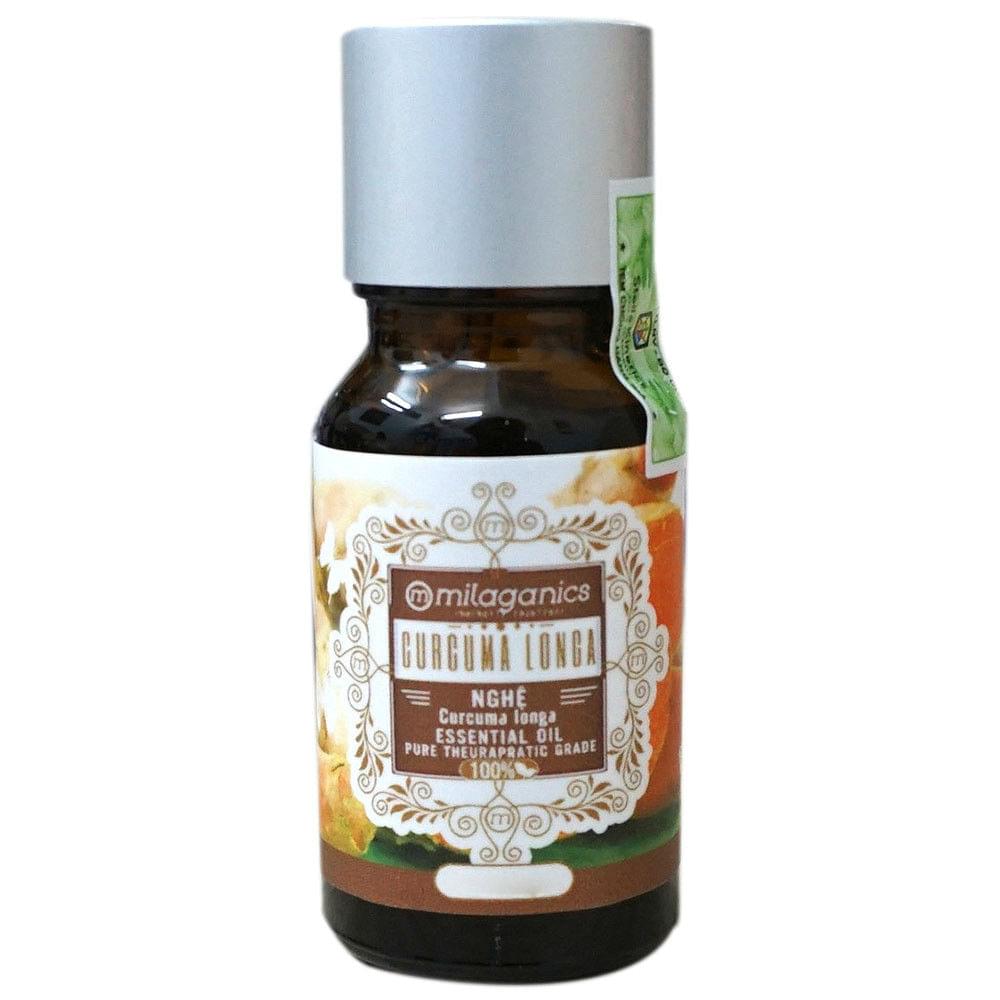 How to use Milaganics Curcuma Longa Essential Oil Pure
Blended with fresh milk for bathing or facial mask can help remove wrinkles, make the skin smooth, full of vitality.
Blended with honey and oatmeal to exfoliate the skin, leaving skin to whiten, rosy and youthful.
Turmeric oil (3% concentration) mixed with taro oil and then applied to the skin can treat psoriasis, remove melasma, bruise, pigmentation on the skin, prevent acne especially acne, acne, and cysts. anti-greasy skin.
Store in a cool, dry place and avoid sunlight directly from the sun.