Milaganics Extra Virgin Coconut Oil Pure Provides Many Benefits For Your Body
Milaganics Extra Virgin Coconut Oil Pure has many uses for the body. It also has antibacterial and healing properties. The product helps your body stay healthy and full of vitality. In addition, coconut oil is also used as a therapeutic skin care and effective hair, resulting in incredible skin beauty. Besides moisturizing, pure coconut oil is also able to nourish deep inside the hair roots, stimulate hair to grow faster and more. Suitable for all skin types.
Origin: Made in Vietnam by Milaganics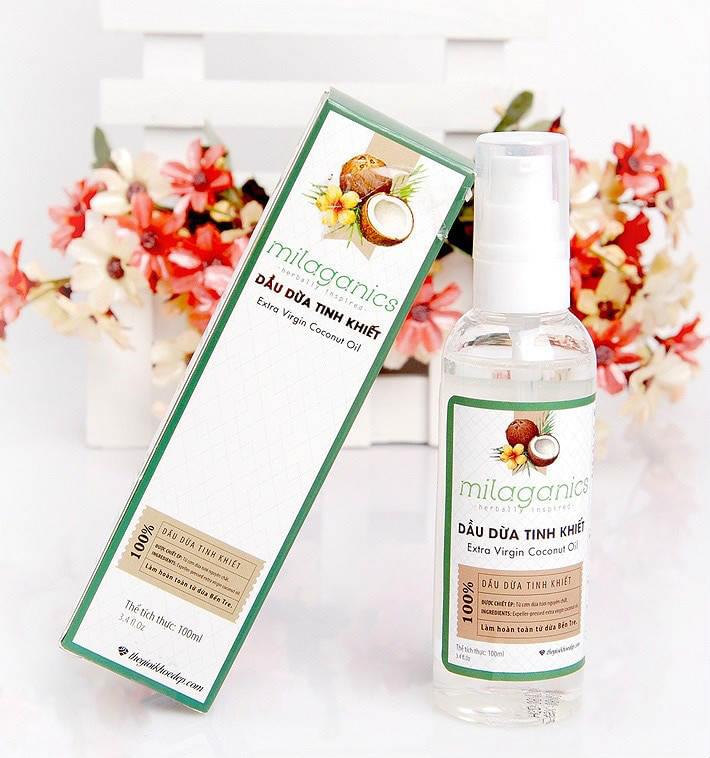 How to use Milaganics Extra Virgin Coconut Oil Pure
Fried, cooked and especially suitable for salads, can be used as margarine or sauce.
Coconut oil can be added to most hot drinks such as tea, coffee, chocolate, cider, hot milk.
Use as an effective moisturizer for all skin types especially on dry skin.
Coconut oil is very durable, if stored in a cool place, it will last longer. So when it comes to oil stockpiling, coconut oil reserves are the best.