Milaganics Traditional Coconut Oil Homemade Provides Great Effect For Beauty And Health
Milaganics Traditional Coconut Oil Homemade softens skin, prevents stretch marks, sun protection, and anti-aging. This product helps nourish hair and reduce shake. It also has a softening effect on the lips, reducing dryness and cracking. The product is light yellow, transparent with sweet aroma characteristic of coconut brings pleasant feeling to the user. Large 500ml bottle design saves you time and money.
Origin: Made in Vietnam by Milaganics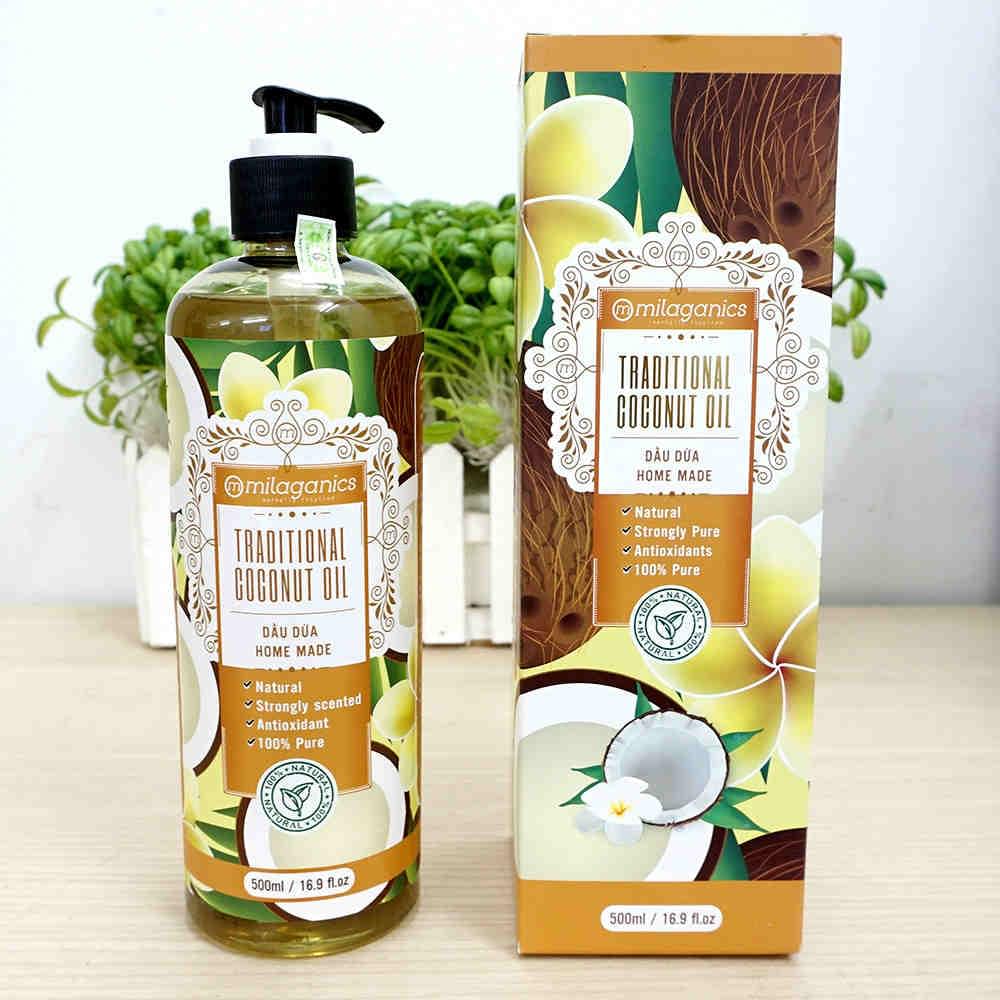 How to use Milaganics Traditional Coconut Oil Homemade
Skin Care: Clean face, apply a little Coconut oil pure on the face like ice cream.
Hair Care: Apply a few drops of pure coconut oil on your hair before shampooing and gently massage the hair.
Use Milaganics coconut oil to massage gently to help you remove stress mental stress, help you reduce stress is very effective.
Note: It should be used on clean skin, the components can promote the use of available.
EXP: 2019 or later / 2 years from the manufacturing date
Package: Net weight 500ml
Shipping: Europe: 10-21 days
United States, Canada, America: 15-30 days
Asia, Australia, New Zealand: 12-25 days