Green Hair Hoa Sen 60 Capsules with Polygonum extracted
Green Hair Hoa Sen with the polygonum ingredients (Ha Thu O). It helps nourish hair healthy, reduces breakage, and stimulates new hair growth. It uses for people with hair loss, delayed hair growth, split ends, brittle hair, premature gray hair, darkened skin, and many wrinkles on the skin.
Origin: Made in Vietnam by Hoa Sen Pharma
Package: Each box contains 60 capsules Net Weight
Expiration: new product, 03 years from the date of manufacture
Fatigue body, blood is not circulating well for a long time is the cause of your hair loss and frizz. Therefore, the most effective way to regain the beauty of your hair is to add nutrients right from the inside. Your hair will be changed after 3 months of use of this product.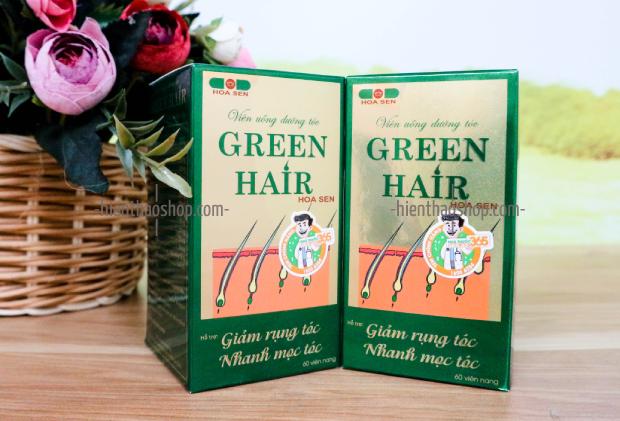 How to use Green Hair Hoa Sen?
Adults: 3 tablets per time. 1 time per day. Children: 1-2 capsules per time depending on age and 1 time per day. Drink after a meal, regular drink for 90 days. In the case of hair loss too much, it can be used for a longer course.
Other related information
Storage: Keep in a dry, cool place, under 30 Celcius
Shipping: Europe: 10-21 days
United States, Canada, America: 15-30 days
Asia, Australia, New Zealand: 12-25 days
Frequently bought together