Trung Nguyen Legend coffee filter 170ml
Trung Nguyen Legend coffee filter has a standard volume of 170 ml filter, the number of holes on the filter body, and the filter disc is equal and evenly distributed so that the coffee can be filtered better. In addition, it also has a level mark in the body of the filter for dosing 25g of coffee per cup.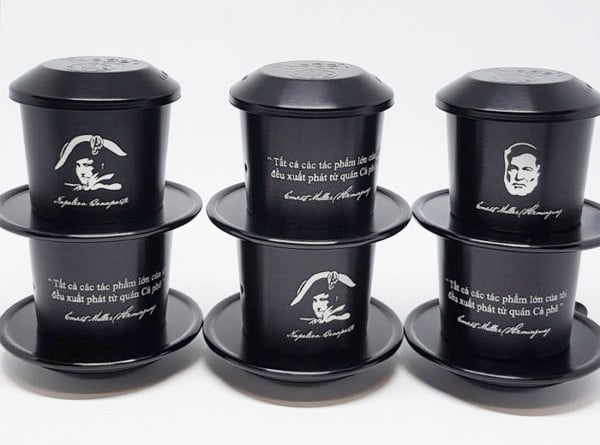 How to use a coffee filter?
Simply place the filter on top of a cup, so it looks like a hat. Add 2-3 teaspoons of coffee to the filter, then screw on the damper so it's snug (not tight). Shake the filter a bit to settle the coffee. Fill up the cup about 1/3 with hot water then wait 20 seconds. Unscrew the damper for 2 turns and fill the cup entirely with hot water.
Place the lid on and wait a few minutes until the water has dripped through. Add a spoonful (or more) of sweetened condensed milk to the cup before or after you start the process. The final result is fabulous.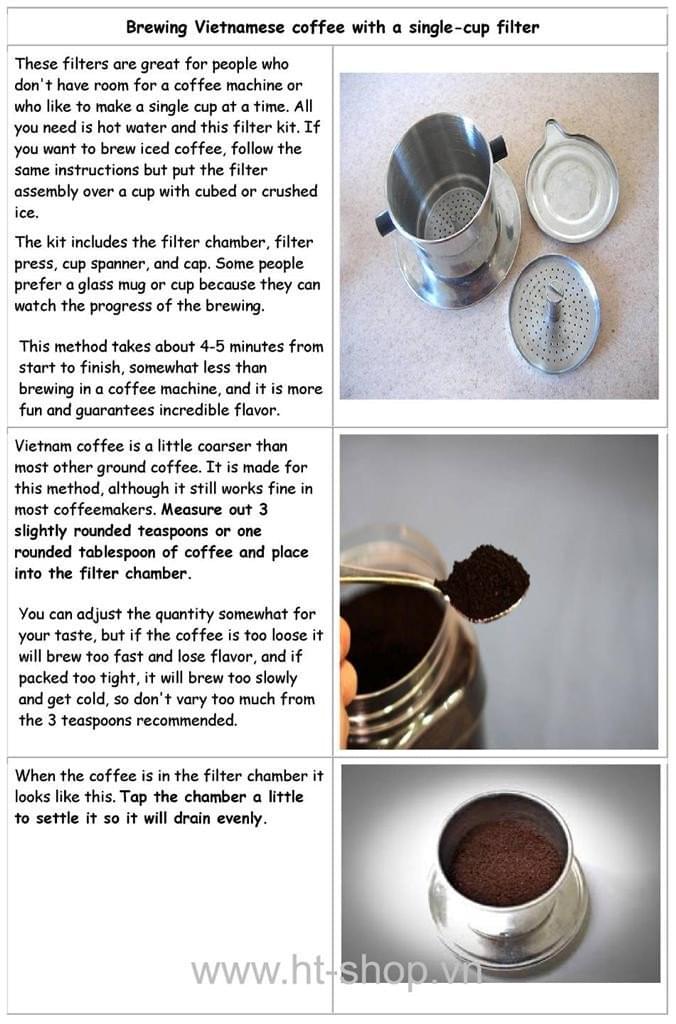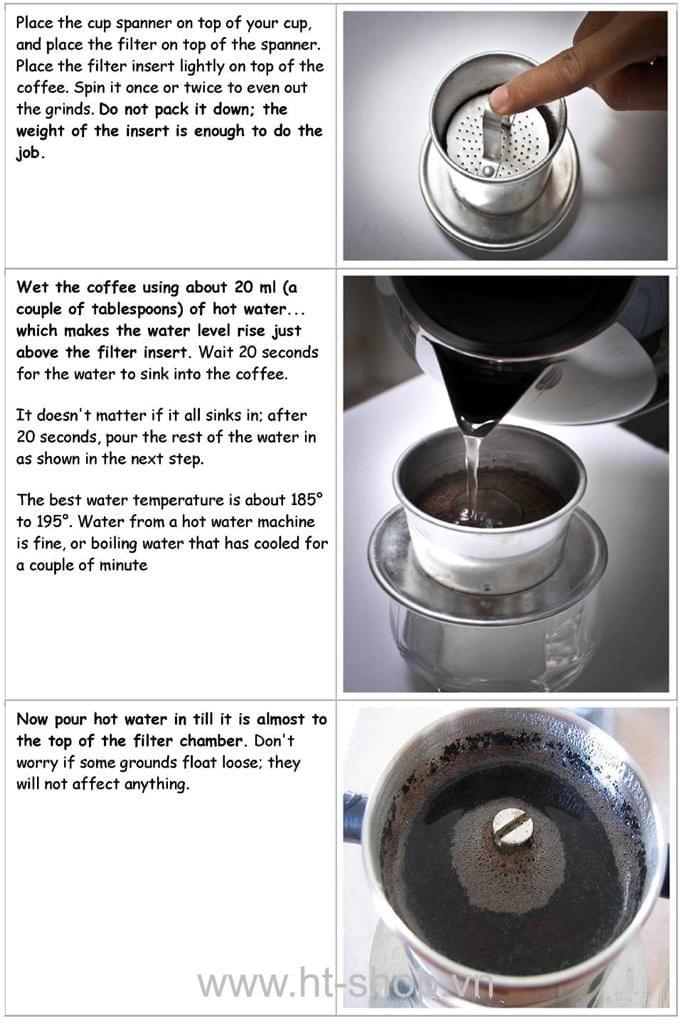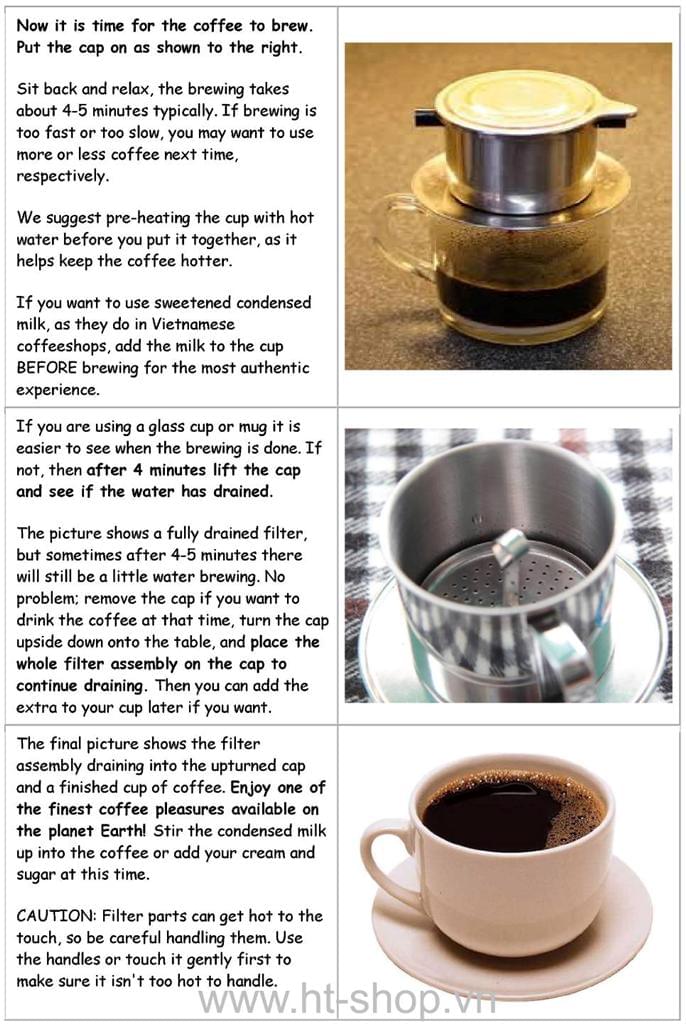 Other related information
Shipping: Europe: 10-21 days
United States, Canada, America: 15-30 days
Asia, Australia, and New Zealand: 12-25 days