Trung Nguyen Legend instant iced coffee 9 packs x 25 grams
Trung Nguyen Legend instant iced coffee with delicious iced milk coffee taste like filter coffee. This is a special Trung Nguyen coffee version that uses super-fine nano roasting technology and special sugared cream drying technology for Trung Nguyen Legend's exclusive coffee to create a special cup of roasted grind coffee.
With this Trung Nguyen Legend Iced Milk Coffee, customers can make their own delicious iced milk energy coffee at home, at the office or anywhere. Moreover, with the full flavor of the famous iced milk coffee, and the pride of Vietnam to the world, this coffee masterpiece will be a special gift for relatives and friends.
Expiry: new product, 01 year from manufacturing date
Made in Vietnam by Trung Nguyen coffee
Packing: 1 package contains 9 packs x 25 grams net weight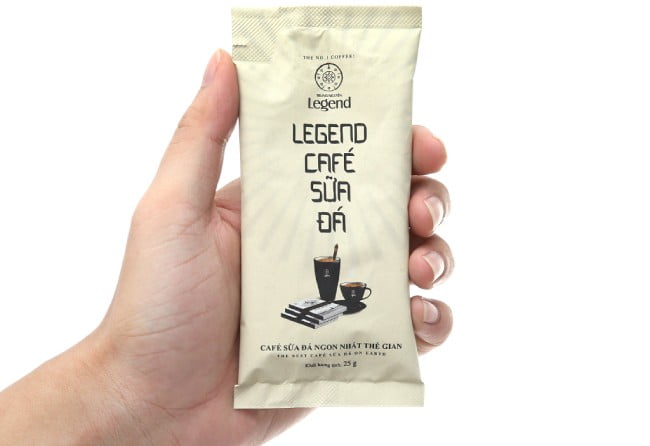 Ingredients and processing of the product
Cau Dat Arabica + Buon Ma Thuot Robusta. The product is dark roasted according to the traditional roasting style with Trung Nguyen's own recipe.
Nanotechnology keeps the taste of fresh coffee intact.
Spray-dried condensed milk specially developed for Trung Nguyen
Coffee mix (instant coffee and finely ground coffee) 20%
Other product information
Storage: Keep in a dry, cool place. Protect from light and high temperatures over 30 Celcius
Shipping time to Europe: 10-21 days
USA, Canada, America, Africa: 15-30 days
Asia, Australia, and New Zealand: 12-25 days