Aloe Vera anti-aging skin, cool the liver, box of 100 capsules
Aloe Vera anti-aging skin helps to fight skin aging, moisturizes the skin, clears heat, cools the liver, laxative. The product also has the effect of helping to limit constipation and poor digestion.
The product should be used for people with heat, or constipation, facial skin with pimples, and dry skin. People who are suffering from diseases of the colon, poor digestion. Women want to maintain smooth skin and prevent dry, chapped skin in winter.
Origin: Made in the USA by Sirio pharma
Package: one box contains 100 capsules, please see the

shipping instruction

Expiration: new product, EXP 02 years from manufacturing date.
Ingredients of Aloe Vera capsules
Each capsule (1000mg/tablet) contains: Aloe oil 250mg, Natural Vitamin 78.2mg, Soybean Oil 741.8mg.
Other Ingredients: Gelatin, Glycerine, Tartrazine, Brilliant Blue, Purified Water.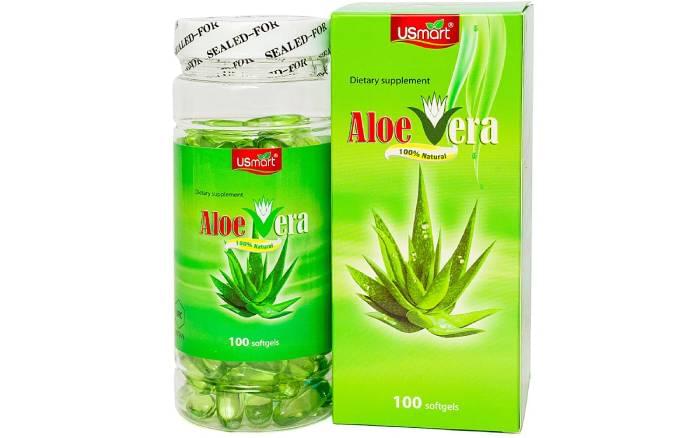 How to use Aloe Vera anti-aging skin product?
Adults take 2 to 3 times a day, 1 tablet each time. Right after eating. Do not use the product beyond its expiry date. Do not take tablets with any unusual changes. This product is not a medicine, it is not a substitute for medicine. Read the user manual carefully before use. Store in a cool dry place, away from sunlight.
Shipping: Europe: 10-21 days
United States, Canada, America: 15-30 days
Asia, Australia, New Zealand: 12-25 days
Frequently Bought Together