Biore Nasal Patch For Acne Scars Kao Clear Acne Safely And Effectively
Biore Nasal Patch For Acne Scars Kao helps to remove acne and blackheads immediately with a great sensation. The product is simple to use, designed to fit, hug close to the nose. Using the product helps the pores to be natural.
This product is suitable for all skin types, except for those that are sensitive to the composition of the product.
Origin: Made in Vietnam by Kao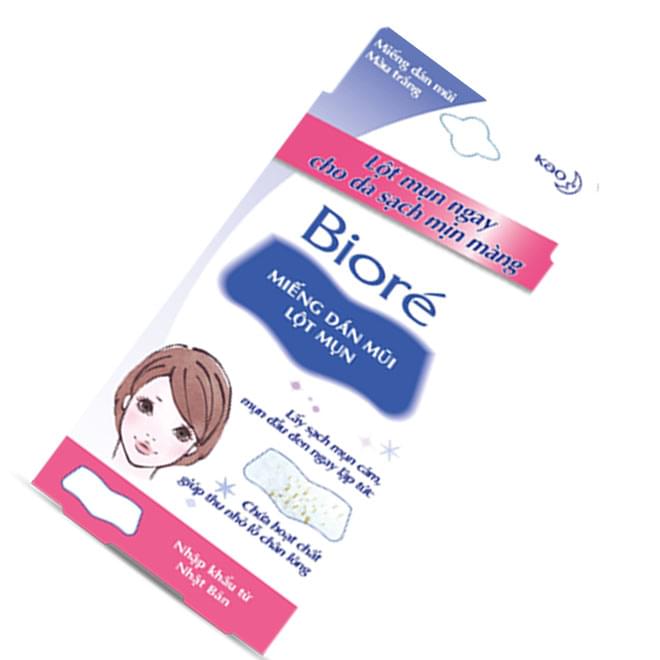 How to use Biore Nasal Patch For Acne Scars Kao

Wash your face thoroughly and moisten your nose with water.
Use dry hands to lightly peel off the glass.
Apply the face to the nose, squeeze from the center to the nose of the nose to cover the entire nose.
Allow the patch to dry for 10-15 minutes and remove when the patch is dry.
Gradually remove the patch, starting from the wing to the center.
Apply 1-2 times per week to make the skin more clean, smooth.