Bioré UV Sunscreen Anti-Pollution with Japanese Yuzu Orange Extract
Bioré UV Sunscreen Anti-Pollution can be used for the whole body. This is a new breakthrough in Bioré's sunscreen line with a combination of Serum, skin essence, and sunscreen ingredients to help protect the skin from UV rays. In addition, it also helps to nourish the skin daily, helping the skin to be full of vitality.
Origin: Made in Vietnam by Biore
Packing: Bottle contains 150ml net weight
EXP: 02 years from the manufacturing date
Ingredients: Vitamin B3, Japanese Yuzu orange extract, serum essence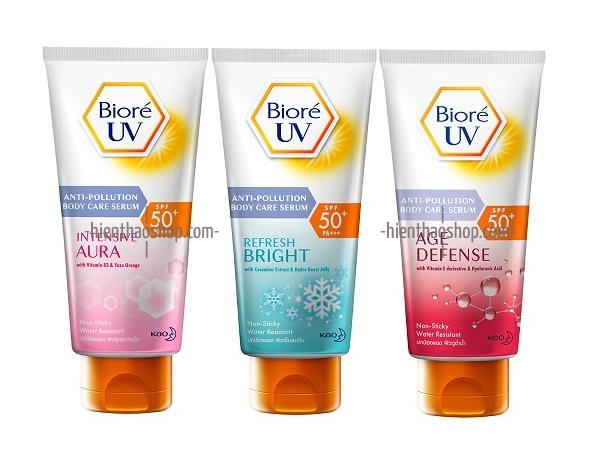 How to use this sunscreen?
Apply the product evenly before going out in the sun. Use daily for the best skin protection. After sweating a lot, reapply for better effect. Be careful not to stay in the sun for too long even while using sunscreen. Discontinue use and consult a doctor if signs of an allergic reaction occur.
Storage: Store in a dry place, not exceeding 30 degrees Celsius, protect from light.
Shipping: Europe: 10-21 days
United States, Canada, America: 15-30 days
Asia, Australia, New Zealand: 12-25 days
Frequently bought together
Amway Nutrilite Calcium Magnesium, Maintains Bones Naturally