Vietnamese Cong coffee Bac Xiu instant cafe
Vietnamese Cong coffee Bac Xiu is made from pure coffee and thick coconut milk. Unlike other traditional coffee flavors, Bac Xiu is sweeter and easier to drink.
Inspired by one of the most loved drinks at Cong. Cong instant coffee with Bac Xiu flavor has the unforgettable sweet taste of milk coffee, mixed with the light aroma of coconut milk. If you remember the addictive taste of this drink, then try Bac Xiu Cong right away.
Origin: Made in Vietnam by Cong Coffee
EXP: new product, 12 months from the manufacturing date.
Package: a box containing 12 bags x 15 grams, shipping worldwide.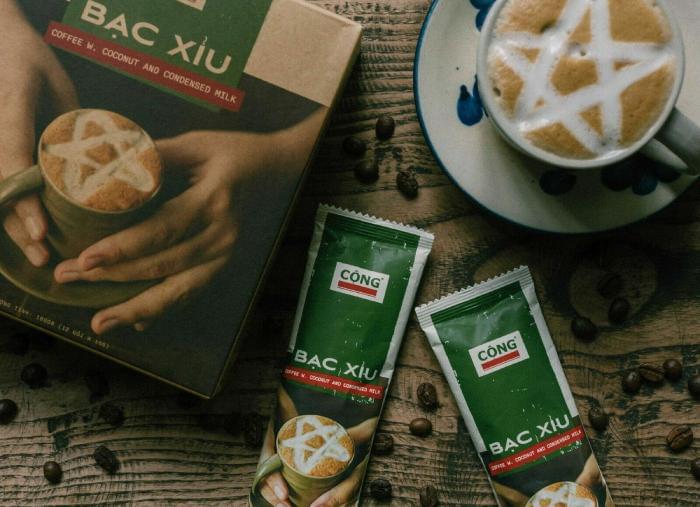 How to use this coffee?
Hot drink: use 1 sachet mixed with 70-75ml of hot water. Cold drink: use 2 sachets mixed with 50-70ml of hot water and add ice.
How to preserve: Store in a cool, dry place, away from direct sunlight.
Frequently bought together products