Biore Skin Caring Facial Foam Tighten Pore Is The Secret Of Japanese Natural Skin Beauty

Biore Skin Caring Facial Foam acts as a smart magnet to remove all dirt, sebum and still the softness of the skin, leaving the skin shiny, bright with fine pores. In addition, the Witch Hazel formulation known as the astringent helps the pores become smoother. It gently cleanses the skin without damaging the natural moisture of the skin.
Origin: Made in Vietnam by Kao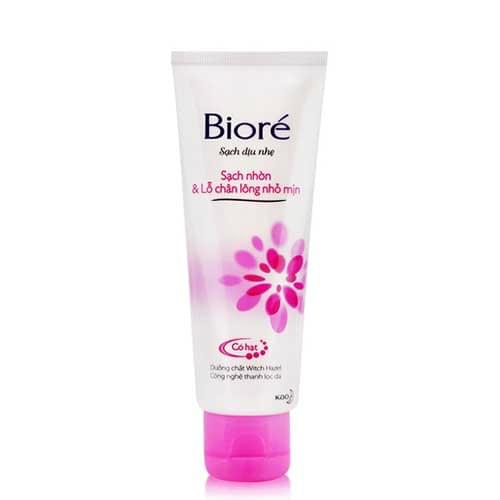 How to use Biore Skin Caring Facial Foam

Wet your face, give a small amount of cleanser on the palm, foam and apply gently to the face.
Rinse with water.
Use several times a day.
EXP: 2019 or later / 2 years from the manufacturing date
Package: Net weight 50g/ 100g
Shipping: Europe: 10-21 days
United States, Canada, America: 15-30 days
Asia, Australia, New Zealand: 12-25 days