Hello 5 Coffee Organic Vietnam Premium Cafe
Hello 5 Coffee Organic is the combination of two premium types Moka and Robusta coffee beans with different and unique formulas. This organic coffee is proud of Vietnam coffee which conquers to the world coffee market.
Hello 5 Organic is very suitable for people with high creative tendencies, confidence, strong willpower, sensitivity and emotion.
Origin: Made in Vietnam by Hello Coffee
EXP: new product, 02 years from manufacturing date
Package: 250 grams Net Weight / Free Shipping worldwide.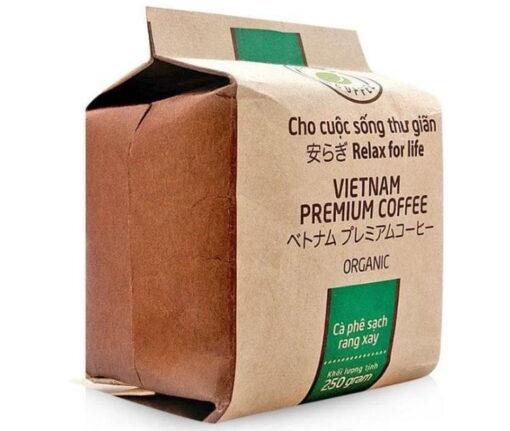 How to drink Hello Coffee?
Place the coffee filter on the cup. Add 20g of coffee to the filter, shake well, and squeeze the coffee.
Add 10ml of hot water to moisten and bloom the coffee. After 20 seconds add 60ml of hot water. Then add sugar or milk as you like
Shipping: Europe: 10-21 days
United States, Canada, America: 15-30 days
Asia, Australia, New Zealand: 12-25 days
Frequently bought together