Vinatea Chamomile honey tea 2 grams x 20 packs
Vinatea Chamomile honey tea with natural herbal ingredients helps to relax and clear heat. With the gentle aroma of chrysanthemum, the sweet taste of grass, and the licorice blend, tea water is as golden as honey.
Origin: Made in Vietnam by Vinatea
Packing: 01 box contains 20 sachets x 2 grams. Gross weight 85 grams/
Exp: new product, 24 months from the date of manufacturing.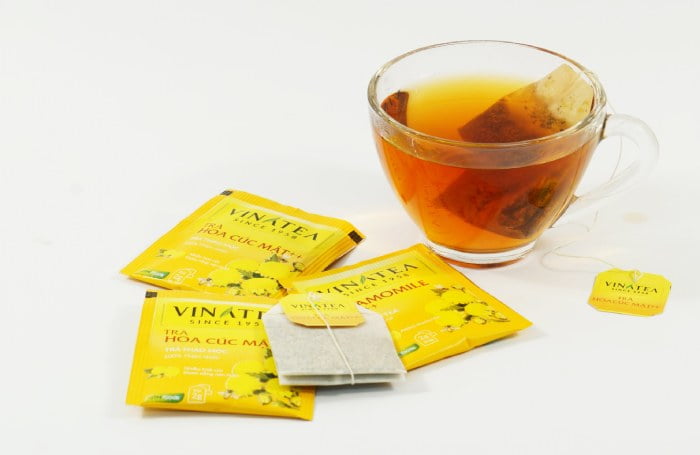 Uses and users of the product
Helps clear heat, anti-aging, prevent and improve dry eyes, and eye fatigue. The product is suitable for people with sore eyes – eyestrain, or headaches. The product is not a medicine, does not replace medicine.
Shipping: Europe: 10-21 days
United States, Canada, America: 15-30 days
Asia, Australia, and New Zealand: 12-25 days
Looking for wholesale? please Contact Us