Ahmad London Ceylon Tea Natural Box 20 Foil Teabags
Ahmad London Ceylon Tea Natural Box is a famous tea of England. It has a refreshing, characteristic aroma. The product consists of 100% of buds and tea leaves with Bergamot mild flavor. It gives you a feeling of relaxation, pleasant to enjoy. This tea is slightly lighter than Earl Gray tea. It makes a perfect cup of tea that you can not forget. This is a meaningful gift for your friends and relatives every special occasion. Suitable for all ages.
Origin: Made in England by Ahmad Tea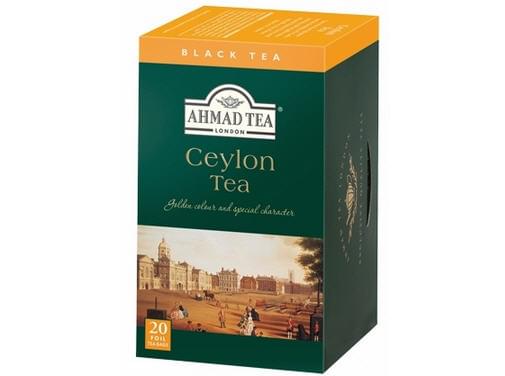 How to use Ahmad London Ceylon Tea Natural Box
Serve tea with hot water.
Add enough tea to the cup, pour boiling water to about 95 degrees C for 3-5 minutes to use.
Can add sugar, milk or a little bit of fruit syrup to enhance the taste when enjoying.
Store at room temperature, in a dry place, in a sealed container.
EXP: new product / 2 years from the manufacturing date
Package: Net weight 40g
Shipping: Europe: 10-21 days
United States, Canada, America: 15-30 days
Asia, Australia, and New Zealand: 12-25 days
You may like: Ahmad London Earl Grey Tea Natural Box
Check our Latest products