Aloe Vera Body Cream 42.5g moisturizes and softens for dry skin 
Aloe Vera Body Cream contains natural Aloe vera with skin softening effect, leaving skin fresher, cool, comfortable and smooth. Aloe vera is a natural product that is now widely used in cosmetics. In aloe vera contains more than 200 substances, including active ingredients that bring good effects even when exposed to the skin.
Expiry: new product, 02 years from manufacturing date
Packing: 1 bottle contains 42.5 grams net weight
Made in the USA by Baxco Pharma under UBB trademark
Main ingredients of this cream: Aloe Barbadensis Leaf Juice 0.550%. Vitamin E Oil 0.050%. Other ingredients: Just enough tube 42.5g.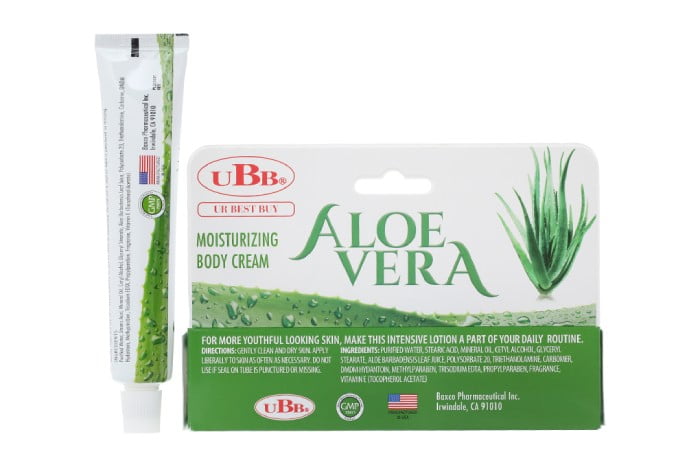 How to use Aloe Vera Body Cream 42.5g?
Gently clean and dry the skin. Apply an appropriate amount of cream and massage on the skin, use daily at night before going to bed. Do not use when the seal on the tube is broken or lost.
Other product information
Storage: Keep in a dry, cool place. Protect from light and high temperatures over 30 C
Shipping: Europe: 10-21 days
United States, Canada, America: 15-30 days
Asia, Australia, New Zealand: 12-25 days
Frequently bought together