Derma Forte gel 15g reduces acne and prevents dark spots
Derma Forte gel prevents and clears all types of acne, blackheads, whiteheads, and acne that causes swelling and pain. It also helps to heal scars, prevent bruises, prevent recurrence of acne, remove sebum on the skin, and whiten and smooth the skin.
Origin: Made in Vietnam by Gamma
Content: A tube contains 15 grams net weight.
EXP: 02 years from the manufacturing date
Ingredient of Derma Forte 15 grams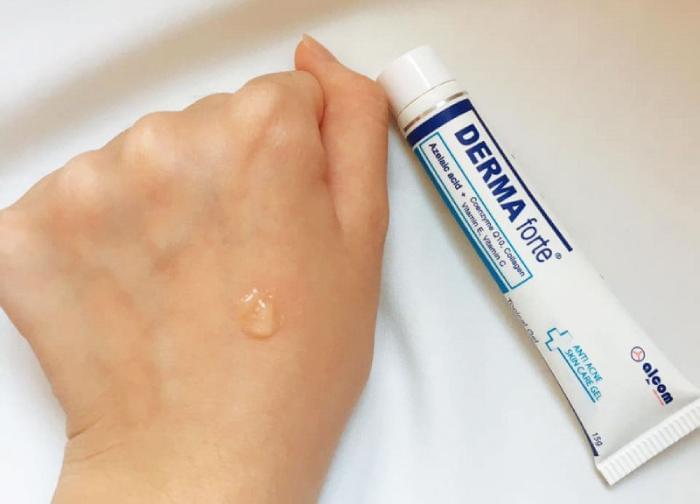 Azelaic Acid, Collagen, Ubiquinone (Coenzyme Q10), Tocopherol (Vitamin E), Ascorbic Acid (Vitamin C), Centella Asiatica Extract, Curcuma Longa Root Extract, Squalane, Carbomer, Sodium Hydroxide, Edta, Potassium Sorbate, Deionized Water.
Instructions for use: clean your face, apply a thin layer of DERMA-FORTE gel on the skin, use 1-2 times/day until a good effect is achieved.
Other related information
Storage in a cool and dry place, avoid direct sunlight.
Shipping: Europe: 10-21 days
United States, Canada, America: 15-30 days
Asia, Australia, and New Zealand: 12-25 days
Frequently bought together products